Evelyn Lillemoe, The Rubicon Editor

May 9, 2019
As for the changes Duvra has made so far, they may seem small but they have a big impact. Her first change was simply in the area the classes take place: "I made a lot of changes to the studio before I made any changes to the curriculum. I wanted to aerate the space open it up make it feel much more light," she said.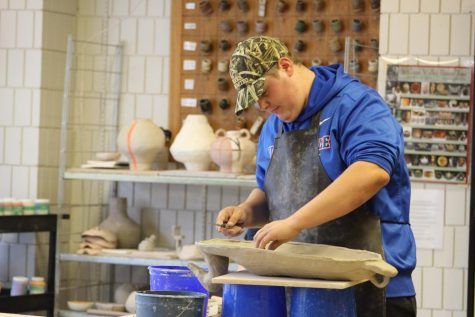 Claire Hallaway, The Rubicon Editor

October 26, 2018
Riley Tietel discovered a passion for pottery in a required class in 7th grade. Since then, he makes sure to include a family crest on each piece he creates.