Meghan Joyce, Staff Writer

December 19, 2013
To test, or not to test, that is the question. The decision to change the schedule catalyzed discussions among faculty about the value of midterms and their place in the new schedule. Naturally, many students have their own opinions about the controversial subject. Some students agree with the...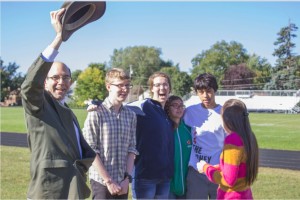 Clare Tipler, Staff Writer

September 26, 2013
St. Paul Academy and Summit School announced revised fire, lock-down, and general security procedures during a grade 6-12 assembly held on Sept. 16. After careful review this past summer, faculty administrators determined that the previous fire emergency safety locations (generally the sidewalks surrounding...