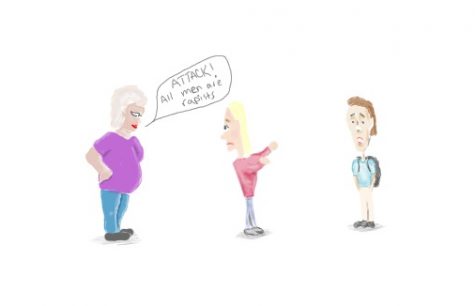 Ellie Findell, Production Manager

April 8, 2018
The Senior Retreat left female-identifying students feeling scared and less than empowered for the potential sexual assault they could face after high school.
Lucy Benson, Staff Writer

December 1, 2017
Sexual assault allegations result in resignations, awareness.
Paul Watkins, Sci-Tech Editor

November 10, 2014
After receiving a second round of complaints about harassment near the sophomore benches, Dean Delgado and the US Administration reacted thusly and took the sophomore benches away. Besides the extra space gained, the removal of the benches provided overdue recognition and punishment for sexual harassment that has been ongoing. This removal was good for everyone, not just those who appear to be appeased by it.