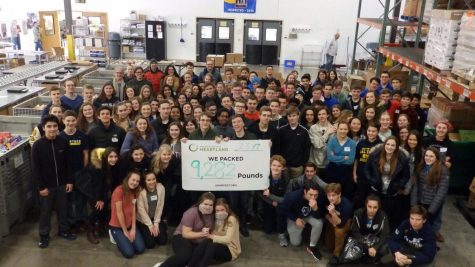 Lucy Sandeen, Rubicon Editor

May 24, 2017
Sophomore Eliza Reedy was inspired by her sophomore service project to continue volunteering with Second Harvest Heartland.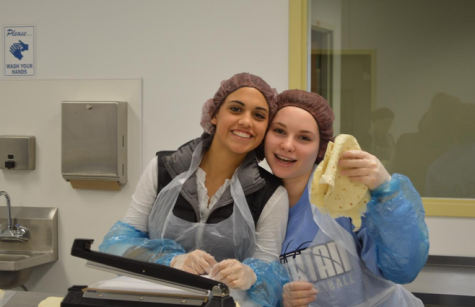 Boraan Abdulkarim, Gitanjali Raman, Catherine Braman, Laura Slade, and Netta Kaplan

March 12, 2014
15,520 lbs.  It's more weight than the average school bus, but also the total number of pounds of food prepared by sophomores on Service Day.  March 7 began with the second part of Sophomore Retreat, a component that was delayed by the subzero temperatures earlier this semester. Students ate a nic...