Tana Ososki, RubicOnline

September 9, 2019
Overview of the 2019-2020 Clubs Fair. Viewing the highlights, talking to club leaders, and interviewing the 9th graders.
Tags: abby hedberg, Acapella, Acapella club, adam holod, Ananya Narayan, Anjali tadavarthy, Annika Brelsford, Asad Masood, BBG, book club, Business club, CAS, catherine hooley, chantal thornberry, Check Other club, club, club sports, clubs fair, Dr. Steve Heilig, environmental science, gavin kimmel, Gracie Tilney-Kaemmer, hayden graff, hazel waltenbaugh, Henrik Schleisman, IC, jax wittenberg, Jay Jones, jenny ries, Josh mballa, julia baron, kathleen bishop, Latinos Unidos, Levi Mellin, lily malloy, martha slaven, micheal forsgren, Molly Olguin, Naomi Wilson, nina smetana, Noel Abraham, outdoors club, pep, Rafi Salido, Rainbow Connection, Riley Teitel, Rylan Hefner, sadd, SADD Consent Assembly, sasha aslanian, teacher book club, US Student Clubs Fair, USC, weightlifting club, young conservatives club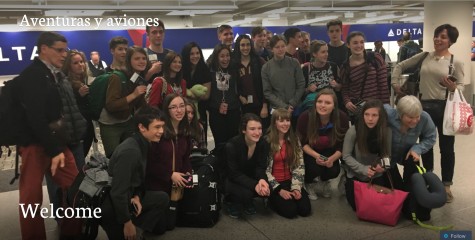 Marlee Baron, A&E Editor

March 12, 2016
In the first days of the exchange, cultural differences are apparent and intriguing.