Mimi Geller, Director of RubicOnline

December 10, 2018
Did you miss the Pops Concert? Don't fret, RubicOnline's Director Mimi Geller, who created this years's first video announcements, compiled all the announcements into a video.
Mimi Geller, Director of RubicOnline

December 7, 2018
The annual Pops Concert will take place Dec. 7-8 at 7 p.m. on the Huss stage featuring almost 250 student musicians.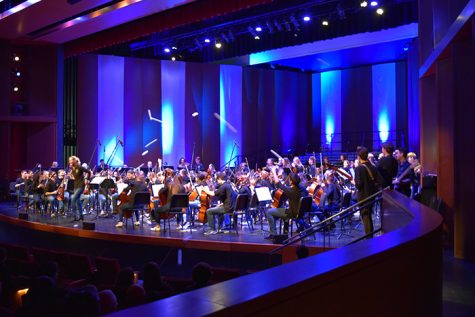 Web Lehmann, RubicOnline Videographer

December 3, 2016
Winter POPs concert features music from the Jazz Age and Prince