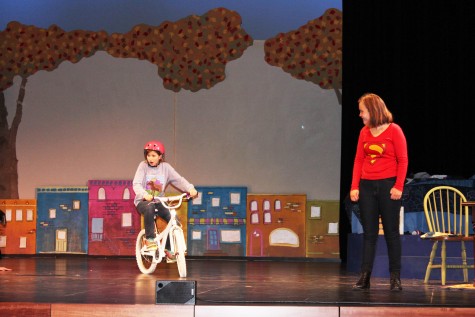 Jonah Harrison, Staff Writer

November 9, 2015
Middle School theater season begins with the world premier of Dizzy Fantastic and Her Flying Bicycle written by Middle and Upper School English teacher Andy Hueller.
Boraan Abdulkarim, Cover Story Editor

September 26, 2013
"Chaotic, cramped, complicated:" these are words that St. Paul Academy and Summit School sophomores Claire Walsh and Alice Tibbetts used to describe the current setup for drama and music rehearsals and performances. For years, fine arts performances and rehearsals have taken place in the Lower School's...