Eva Perez-Greene, In-Depth Editor

November 27, 2013
Senior Jared Mosher stands at the board and illustrates his point in preparation for the Student Diversity Leadership Conference. It's good practice for Mosher, who will do this again for new conference attendees. A metaphorical mosaic is this year's SDLC theme and the St. Paul Academy and Summit...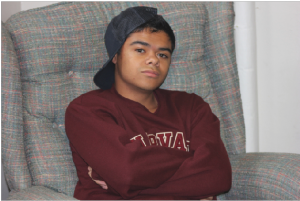 Ava Gallagher, Chief Visual Editor

October 23, 2013
On the bus ride to the Class of 2014's junior retreat, multiple students in the back of the bus revealed some hidden talents. One of these students was senior Sam Carlson, who looks back on the experience of sharing his talent at the junior retreat quite fondly. "When I am in front of people I...