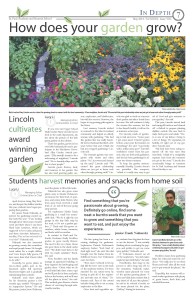 Lucy Li, Online Editor-in-Chief

June 6, 2013
Lincoln Cultivates Award Winning Garden If you ever visit Upper School Math teacher Mary Lincoln by her desk in the math department, ask her about the picture of the lush green garden on her cabinet. That's her garden, grown in her own little backyard plot and a participant in the Macalester Grovela...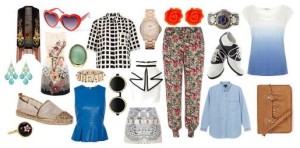 Boraan Abdulkarim, Cover Story Editor

May 14, 2013
"I can sum it up in two words: prison break," Eric Wilson said for The New York Times. This short summary of spring/summer 2013 fashion is on the dot. Stripes have been dominant, but so has all-out black and white. Kimono-inspired prints and cuts are also a great statement to make. Ruffles, as exemp...