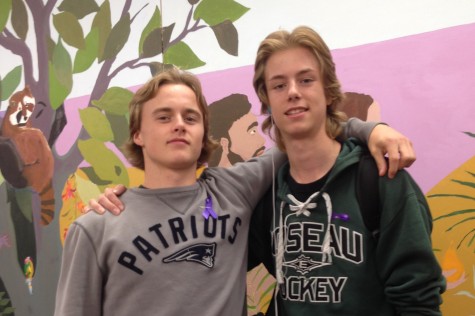 Netta Kaplan, Managing Editor

September 10, 2014
Purple ribbons seem to be everywhere: pinned to clothing and backpacks, tied around wrists and ponytails. Distributed by the Gender & Sexuality Acceptance student group for World Suicide Prevention Day, an overwhelming number of Upper School students and faculty have chosen to wear the ribbons to...
Gita Raman, Feature Editor

December 23, 2013
The word "cheating" is associated with images of answer keys, clandestine signals, or students looking over each other's shoulders. However, cheating takes many different forms--some less obvious than others. What causes this urge to take credit for something that isn't yours or giving away your...