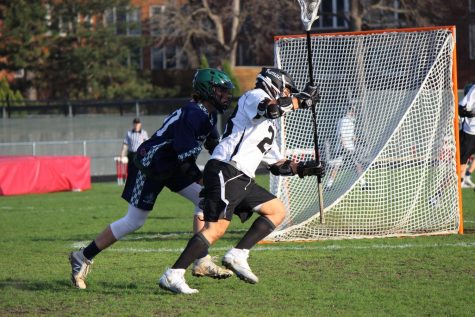 Nitya Thakkar, Aureus EIC

April 25, 2019
The co-op boy's lacrosse team, the Blackhawks, played the Hermantown Hawks on Wed. April 24 and lost 9-19.
Martha Sanchez, RubicOnline Editor

April 17, 2019
SPA lacrosse teams enjoy the unity that a co-op team brings to the sport.
Liv Larsen, Interactive Storytelling Team

December 12, 2018
9th grader Mac Brown plays soccer for SPA and St. Paul Blackhawks. He's been playing for almost ten years.