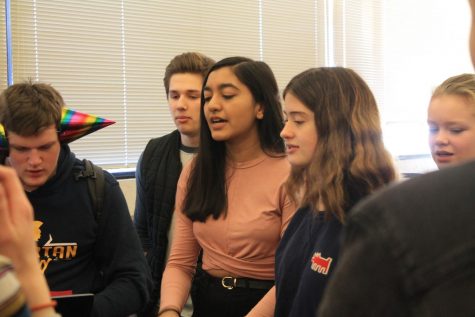 Maren Ostrem, The Rubicon Editor

March 23, 2019
For anyone looking to expand their experience in performing and singing specifically, A Cappella club is perfect.
Amodhya Samarakoon, Opinions Editor

October 10, 2014
Every Thursday a committed group of students stand around a piano and sing.  Started by juniors Anna Biggs and Nissa Rolf, the group is called A cappella.  "I'm there to support them, but they're really doing it themselves," Upper School choir director and the group's advisor, Anne Klus said.  The gr...