[COMMUNITY SERVICE SPOTLIGHT] Summer instructing heightens Sih's passion for tennis
Sophomore Kai Sih loves playing tennis. He is on the boys' SPA tennis team and regularly plays tennis at Fort Snelling. To complete his service hours, Sih decided to share his love for tennis with kids from his community. When he saw a call for volunteers to teach tennis in the Fort Snelling newsletter, Sih jumped on the opportunity. This June, Sih taught tennis to kids from kindergarten to fifth grade through the Fred Wells Center at Fort Snelling. 
"It was fun to see the kids learn," said Sih, "but I was mostly taking care of the kids rather than teaching them tennis."
Because it was so busy, Sih had to keep his eyes on the kids at all times so that he didn't lose anyone. In one particular adventure, a seven or eight-year-old ran away for a whole ten minutes before Sih was able to track them down.
"It was crazy. We found them about four blocks away from the courts," said Sih.
Despite the chaotic nature of this volunteering, Sih said he would definitely do it again: "I had so much fun with the kids. If I had the opportunity to do something like this again, I would take it."
Leave a Comment
About the Contributor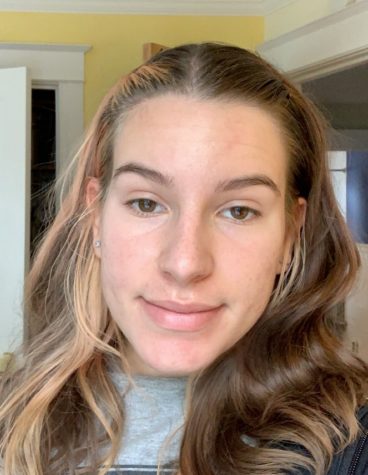 Lucia Granja, Social Media Manager
Lucia Granja is the Social Media Manager on RubicOnline. This is her second year on staff. While staying home, Lucia has been watching shows, listening...