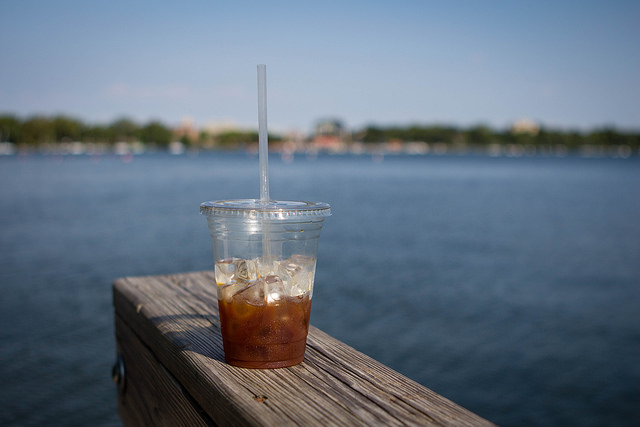 Flickr CC ryanhsuh31
The wind howls as the students depart through the gates, hustling and bustling down the corridors. Friends talk to each other with a hug or a playful punch excited to start summer. Everybody leaves except one and all is quiet; the girl smiles to herself. "Another school year ends," she thinks before running in to join the others.
Summer provides a much-needed opportunity for children to unplug, achieve focus and develop those creative thought processes and connections. Many kids have such intensely packed schedules full of sports, music, art classes, community service and technological stimulation throughout the school year that it makes finding these quiet mental spaces more difficult.
Getting into a well-regarded college is an obsession with many parents. They develop their own ideas of what admissions offices are looking for and try to enhance their child's résumé by pushing them into summer programs that they believe are so prestigious that participation will give their kids a leg up on the competition. The reason they think these programs are so elite — and so helpful to their child's admissions chances — is that they are often hosted, or at least located — at the most elite colleges.
William Fitzsimmons, Dean of Admissions at Harvard, has penned a compelling letter to parents. It practically begs and pleads with them to reevaluate the summer extracurriculars race and to "bring summer back," with an "old-fashioned summer job" perhaps, or simply time to "gather strength for the school year ahead."         
Fitzsimmons writes, "What can be negative is when people lose sight of the fact that it's important to develop broadly as a human being, as opposed to being an achievement machine. In the end, people will do much better reflecting, perhaps through some down time, in the summer."
Studies over the past decade have shown outdoor programs stimulate the development of interpersonal competencies, enhance leadership skills and have positive effects on adolescents' sense of empowerment, self-control, independence, self-understanding, assertiveness, decision-making skills, self-esteem, leadership, academics, personality and interpersonal relations.
While the students who decide to attend classic summer camps might not have anything new to place on their college application, they will reflect, unwind, think and laugh. The result will be that when they come back home, in addition to having gobs of creativity and independence, they'll be more comfortable with who they are as people.
The image used with this story can be found at Flickr CC.