Students will explore identity at Diversity Leadership Conference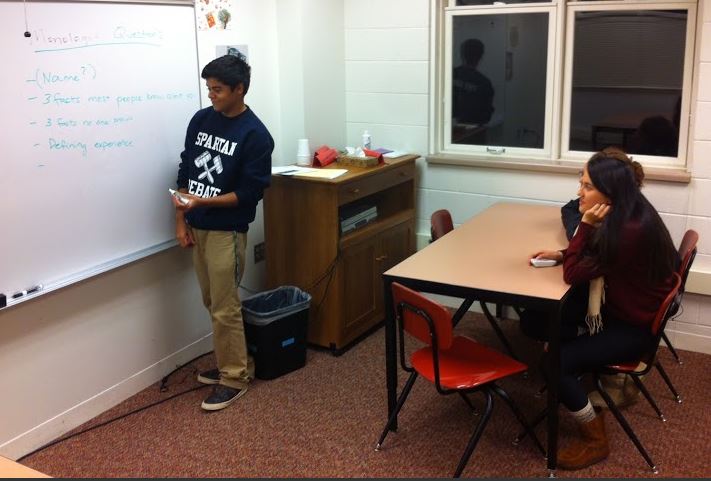 Senior Jared Mosher stands at the board and illustrates his point in preparation for the Student Diversity Leadership Conference. It's good practice for Mosher, who will do this again for new conference attendees. A metaphorical mosaic is this year's SDLC theme and the St. Paul Academy and Summit School seniors helping to create one are Jared Mosher, Ysabella Johnson, Emma Chang, Marcus Alburez, and Ava Gallagher.
The National Association for Independent Schools organizes the SDLC in an effort to support students of color, who are the minority in independent schools across the nation. The conference confronts issues surrounding race, privilege, power, and identity as well as fostering diverse leadership within the independent school community. This year, the SDLC will be held in National Harbor, Maryland on Dec. 5-7.
The conference kicks off in National Harbor where attendees will take part in the conference's opening ceremony. Throughout the course of the conference, students will have the opportunity to listen to a variety of speakers and attend small affinity group sessions and workshops.
"It will be learning 24/7," said Mosher, co-president of Common Ground, a group for students who share and connect with each other over race related topics.
SPA attendees will be integrated into smaller affinity groups with students from other independent schools; discussion will serve as the primary medium for learning and sharing.
"I think the fact that you don't know each other helps you open up more," Mosher said. "It takes bravery to go into the middle [of the group circle] and talk because you know that people are going to take what you share to heart."
Reasons for attending the SDLC are as diverse as the conferences attendants, who vary in age, race, sexual orientation and religion.
Johnson, co-president of Intercultural Club, attended last year and said it was one of the most life changing and formative experiences she's ever had.
"When you go there you don't feel like you have to censor yourself, you don't feel like you have to dress a certain way… you are allowed to be exactly who you are," Johnson said.
Mosher also attended the SDLC last year and said that "the atmosphere was so welcoming, and I really wanted to have that again."
A people-person, Mosher felt both overwhelmed and energized by the number of diverse, candid perspectives he gained from the conferences' attendants. "The honesty you see from people—it's amazing! Kids just break down and tell their deepest darkest secrets," he said. "That openness, honesty, and discussion is something I want to bring back to SPA."
Johnson and Mosher will serve as SDLC peer facilitators, a leadership role available to teens attending the conference for their second time.
Alburez, also a senior co-president of the Common Ground group, hopes to gain the leadership skills he needs to encourage self-acceptance and diversity in the weekly Common Ground meetings. "There are still lots of kids who are pretty insecure about where they come from… I'm treating this trip as a workshop to bring back to Common Ground," he said.
Mosher can confirm the conference's impact on his ability to lead, saying, "the conference definitely changed how I view people in certain circumstances."
Similarly, Johnson feels the conference gave her the confidence to lead in the community: "I didn't think that I would want to be a leader in general before the conference, but the conference got me interested in running for president of IC," she said. "It was able to help me understand how to include people's different opinions into a discussion, and I was able to find different resources that would help particular issues in our school."
In addition to cultivating leadership skills the SDLC provides high school students with the opportunity to examine their own diverse identities and roles within the community.
"We'll all be looking at our own backgrounds and learning how to be comfortable with them," Alburez said. "It's so important to embrace those differences."
About the Contributor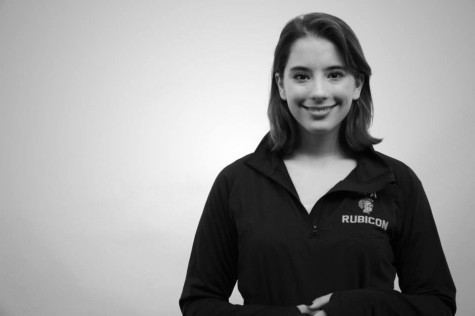 Eva Perez-Greene, Editor-In-Chief
Eva is a senior at St. Paul Academy and Summit School. She acts in Upper School theater productions, does sketch comedy at Stevie Ray's Comedy Club, and...