Students search for study spaces
With exams quickly approaching, students are looking for quiet places in the school to hunker down and get some studying done. For plenty, the library is just the spot. "The library is nice because it's in the middle of everything, so you can go see your teachers, and I like writing on a table," sophomore Maya Edstrom said. The cubby desks in the library provide a great distraction-free option. "It's not a table, so I'm sitting alone, so it's easier to focus on my work," junior Sam Matenaer said. However, the library can get noisy as a social space, so for true quiet, some folks head elsewhere. When she needs to really focus, Edstrom likes to go to the third floor. "The skyway is more [helpful]  if you really need it completely quiet," Edstrom said.
When asked where they like to go for a quiet study space, juniors Jane Jackson and Elena Youngdale both chimed in at once: "Fourth floor." Specifically, they like the open space there, officially named the Bonfoey Room. No one's ever up there, so it's quiet. The alcove thing, with the bench that goes into the window is cool. I like sitting there," Jackson said. "Also it has pillows," Youngdale added. "I don't know how clean they are, though."
About the Contributor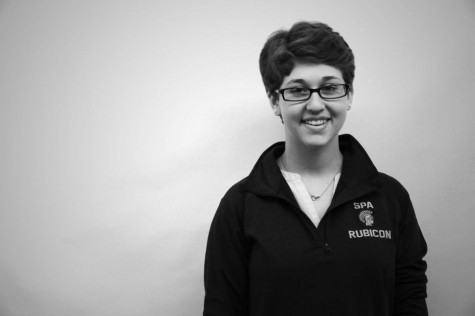 Netta Kaplan, Managing Editor
Netta Kaplan is a junior at St. Paul Academy and Summit School and the managing editor of The Rubicon. She has prior experience on staff as both a Copy...