Students rejoice following return to hybrid learning
After two months of distance learning, the upper school transitioned back into hybrid on Jan. 19. Students came back to campus with energy like the first day of school, many seeing friends, teachers, and the school building for the first time in months. Although some students and teachers chose to remain in the distance learning format, 89.57% of students faced COVID-19 once again to encounter the 'normal' high school experience.
A note crafted by Head of School Bryn Roberts about the return to hybrid learning stated, "Since July, our scientific understanding of COVID has increased significantly, as has our understanding of degrees of risk in schools, and we can now recommend that schools be open even at the very high levels of spread we are now seeing, provided that they strictly implement strategies of infection control. Evidence supports the view that student, staff, and educator risk can all be brought to acceptably minimal levels with robust infection control practices when implemented in a collaborative and transparent way among all stakeholders, including educators and other school personnel, administrators and district leaders, families, and students."
This note portrayed a message to all SPA families and community members that the administration was confident that students could safely return to hybrid learning.
"
It was really disappointing to see most of my junior and senior years go down the drain, but I'm hoping this hybrid schedule will bring some normalcy back into my life."
— Anthony Chen
The option to learn from home remains an option for students, 10.43% of whom committed to being home through the quarter.
Teachers with medical accommodations continue to teach from home as well. US science teacher Rachel Yost-Dubrow is one person that is opting-out of hybrid learning. "I really dearly wish I could be in the classroom now but I am a support person for my mother who is immunocompromised so I have opted to work from home until we can both be vaccinated," she said.
Many of the same restrictions stayed in place from the last time students were allowed on campus: wearing masks at all times, one-way hallways, plexiglass boards throughout the lunchroom, socially distanced classes, and other safeguards as part of the commitment to community health.
The return to hybrid learning was great news for students. Sophomore Simon Assefa said, "I am very excited to be back in person, even if it means 2-3 days per week. Having distance learning classes throughout the entire week for several straight months got very boring very quickly, so this is a nice change of pace, and I am super excited to get at least some of my high school experience."
Although the return to hybrid came with many changes and restrictions, most students would instead remain in the hybrid format over distance learning, "I did not enjoy distance learning," junior Esther Allen said. "The long Google Meets mixed with never-ending homework was so tiring. Going back to hybrid has been a super good thing for me, and all of my friends. Being able to feel the classroom atmosphere and the SPA environment as a whole has been awesome. That, in addition to seeing my friends every day, has been amazing."
Most students may have returned to hybrid, but some still have concerns. Senior Anthony Chen said, "I am super excited to get back into the classroom. Even though I am a little nervous about COVID and all of its impacts, I am definitely ready to see all of my friends and teachers again. It was really disappointing to see most of my junior and senior years go down the drain, but I'm hoping this hybrid schedule will bring some normalcy back into my life."
The current hybrid schedule will be followed through mid-February. Currently, a schedule that would bring students to campus more days is being explored while administration continues to watch the health metrics in the Twin Cities Metro area.
Leave a Comment
About the Contributor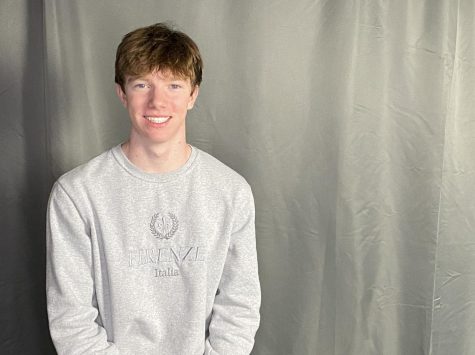 Tommy Verhey, Director of RubicOnline
Hi, my name is Tommy Verhey. I am currently the Director of RubicOnline, and have served as the Beats Manager of the RubicOnline and The Rubicon, the Sports...