Students maintain community in a variety of ways
Throughout these troubling times, students are still finding ways to stay connected. SPA has always valued the community, creating many opportunities for students to stay engaged such as various clubs, affinity groups, and sports teams. Even though students can not see each other, they have found multiple ways to stay in contact.
Tenzin Bawa's first year as a high schooler was also his first year on the Upper School Council. During online school, USC has worked on a scavenger hunt called "May Madness" where students and faculty can complete various tasks for points. Competition is not only grade versus grade and students versus faculty, as there are collective awards too. These rewards all involve teachers doing various funny and embarrassing tasks such as for 5,000,000 points, Ms. Engelhardt will do the ice bucket challenge and for 10,380,000 points, Mr. Lajuzan will shave his hair into a mohawk and dye it red. The idea was to ensure rivalry and community building between the grades. Bawa also leads the Game Club where his friends hang out and can chat with each other.
"A challenge for running a club is getting people interested, people might not show up because they don't know what we're doing," Bawa said.
He feels the freshman class this year has done an excellent job of talking to other people and maintaining connections.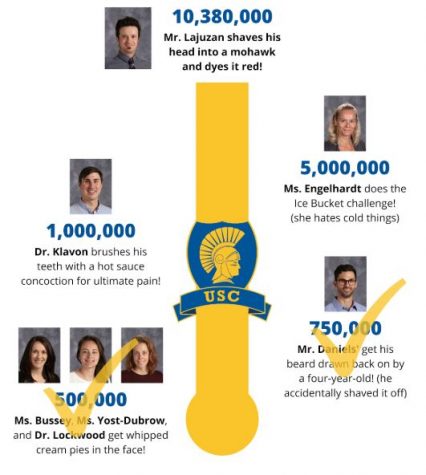 Julian Duffy is a member of the Sophomore Class Leadership Council (SoCLC). The council plans the 11th-grade retreat and other events that pertain to the sophomore class. During their weekly meetings, they work on specific issues such as taking care of their grade's mental health. Currently, SoCLC is working on sending out videos that will cheer up their grade and alleviate their stress. The last video was about making toast, something simple to make people laugh. Duffy has also faced individual challenges with online classes.
"For me, [challenges have] mostly been my internet along with my sleep schedule," Duffy said.
He feels the sophomore community is very close-knit, and there are not many friend groups; rather, there is one big group, and people talk to each other even if they are not in the same friend group.
Emily Gisser is also a member of SoCLC. Gisser has faced challenges since the school moved online. During the school year, SoCLC planned gatherings where there was food and music available. Because of distance learning, this is no longer possible. As a result, SoCLC is trying to push their ideas to a visual format.
"The video we sent out was a reminder to our class. Like 'hey, don't forget about us,'" Gisser said.
The group still wants their grade to have a sense of community and participate in fun activities. The group does not have any plans next year due to the possible change of students appointed.
"
The video we sent out was a reminder to our class. Like 'hey, don't forget about us'"
— Emily Gisser
Outside of her classes, Junior Gracie Tilney-Kaemmer contacts her friends through FaceTime and social media. A fun way she has contacted her friends is by participating in a recipe exchange.
"A lot of time in quarantine, I don't have the motivation to do things," Tinley-Kaemmer said.
She touches on how it is harder to see her friends while social distancing and how it takes a lot more planning. Along with reaching out to her friends, she takes part in the weekly meetings of the Acapella Club. Tilney-Kaemmer is the co-president of the Acapella Club and has taken over co-leading the weekly meetings.
"Even though it is not just juniors, it is a good way to check-in and make sure everyone is doing alright," Tinley Kaemmer said.
The club provides a community where everyone can check in on each other in case students feel isolated. Acapella Club starts each meeting with a fun go-around and then checks in on their ongoing assignments. As a whole, Tinley-Kaemmer feels that her grade is well connected though she acknowledges there have been some issues in the past. She believes her class is getting better.
Throughout each grade level, student leaders are putting time and effort into maintaining the SPA community. Every student has individual struggles, but each community is working hard to make sure there is a place where students feel safe.
About the Writer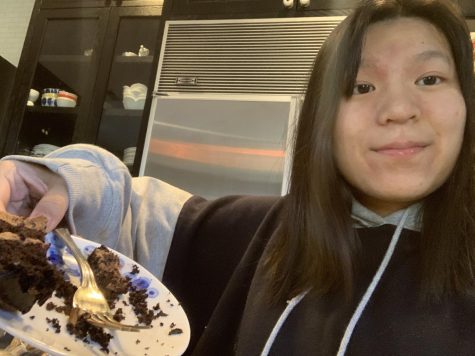 Ivy Raya, Videographer/Video Editor
Ivy Raya is the Video Editor of Rubicon TV on RubicOnline. This is her first year on staff. During this pandemic, she is watching Netflix, going on daily...