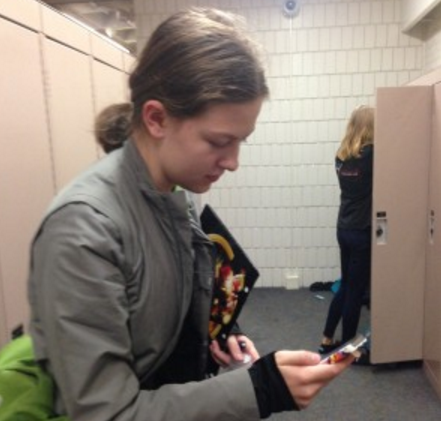 Marlee Baron
Spain exchange student stayed with with St. Paul Academy and Summit School families for two weeks this September, and this Spring Break students from SPA will go to Spain and stay with the same students and meet their families for two weeks. There are about six months between these visits, so how are students staying in touch with their exchange students?
There is no formal process through SPA where students write letters to their exchange students so students are free to keep in touch as much or as little as they want and in any way they want. Many students stay in touch with their Spanish exchange students over social media.
Sophomores Jack Hermann and Peter Kilborn both use social media to stay in touch with their exchange students.
"With social media nowadays it's a lot quicker to just shoot an email or something" Hermann said. Hermann mostly uses Twitter and Instagram to stay in touch with his exchange student, but he doesn't directly communicate with his exchange student very often.
Kilborn uses WhatsApp as well as Snapchat to stay in touch with his exchange student.
"I talk to her about every other day," Kilborn said.
Sophomore Sabrina Rucker stays in touch with her exchange student through text messaging.
"We probably text once every two weeks," Rucker said. "We mostly talk about important things in our lives. I texted her when I got a new jacket and she texted me when she won this really cool competition," she said.
Rucker has actually created an Instagram for the sole purpose of keeping up with her exchange student. "I occasionally go on the Instagram that I made just to keep up with her," Rucker said.
SPA students leave for Spain on Mar. 12 and will return to Minnesota on Mar. 24.