Students celebrate International Day of Peace
In honor of the International Day of Peace on Sept. 21, Upper School students gathered together during tutorial period and formed a human peace sign. Intercultural club organized this event with the goal of reviving student efforts towards peace in all contexts. The event took very little time with students from all grades organizing themselves into one unified peace sign and posing for a photo. Intercultural Club member junior Afsar Sandozi described it as "good, efficient, and cooperative." While there may have been little discourse concerning peace efforts throughout the gathering, the simple act of forming a peace sign reminded students of the world's ongoing goal towards peace and the role they can play in achieving this goal.
To learn more about International Day of Peace, click here.
Leave a Comment
About the Contributor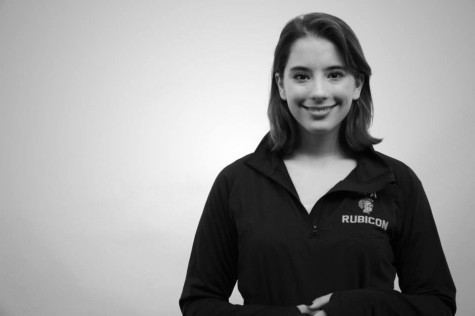 Eva Perez-Greene, Editor-In-Chief
Eva is a senior at St. Paul Academy and Summit School. She acts in Upper School theater productions, does sketch comedy at Stevie Ray's Comedy Club, and...