Straub's trilingual ability influences at home and school
Chinese, American Sign Language and French: senior Naomi Straub speaks each of these languages. While it's impressive to speak two languages fluently, Straub speaks three fluently and is working towards achieving fluency in French. Straub began some of these languages at a young age, while others she took up more recently.
Straub began learning Chinese in elementary school: "I went to Chinese immersion school from kindergarten through eighth grade. So I learned Chinese through that," said Straub. When outside of school, Straub is able to pick up on conversations she hears around her and speak Chinese with her siblings. "I use [Chinese] more often [outside of school], because my younger sister who's in third grade is in the Chinese immersion school," said Straub, "and she likes to speak Chinese at home [and] I'll have conversations with her in Chinese."
Similar to Chinese, Straub began learning ASL early in her life. "One of my brothers is deaf," said Straub, "[so] we as a family took some sign language classes to learn." ASL is one of the languages Straub uses daily.
Straub began taking French her sophomore year of high school at Saint Paul Academy and Summit School when she realized she would have taken all of the Chinese classes offered by her junior year. "I wouldn't have a language language class senior year," said Straub, "and I wanted one, so then I decided to take French."
The languages Straub speaks differ significantly, especially Chinese and French. "Chinese and French grammar is very different and how you construct the sentences is really different," said Straub, "I've noticed through learning French that in my brain–especially in earlier years of learning French–I would start to think in Chinese grammar."
Leave a Comment
About the Contributor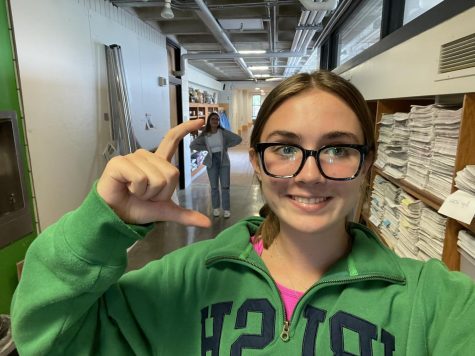 Alexandra Cardwell, Opinions Editor
Hi! I am Alexandra Cardwell. I am a co-editor of the Opinions section for the 2022-2023 school year. This is my fourth year on staff, and in the past I...