Straub connects English and Chinese
Sophie Jaro, The Rubicon Chief Visual Editor
December 12, 2016
Ninth grader Ayla Straub spent kindergarten through eighth grade at a Chinese immersion school called Yinghua Academy in North Minneapolis. She now speaks not only English, but also Chinese, American Sign Language, and Spanish.
"Chinese is the best of them. I relate to it because I've been learning it for so long," she said. "I speak Chinese as much as possible. I like to talk to my siblings at home in Chinese."
Straub initially attended Yinghua in preparation to adopt her brother from China. Since then, three of her siblings also go to the Chinese immersion school she graduated from last year.
Straub is also happy to have learned Chinese for the opportunities knowing it well provides.
"I'm probably just as good at Chinese as I am at English," she said.
"
I'm probably just as good at Chinese as I am at English"
— Ninth grader Ayla Straub
From her time at Yinghua, Straub can speak fluently about hobbies, sports, school, and family life in Chinese.
"Anything but government or medical terminology or that kind of thing," she said.
Last year, Staub placed first in a Chinese speech contest.
"I gave a speech about how Chinese can be used to connect the world," she said.
Straub has not only Chinese to give her world connections, but also experience living abroad.
"I was born in Wisconsin, then lived in England for a few years. We moved back to the Wisconsin when I was four. I moved back to Minnesota the summer before I started kindergarten."
There was a time in her life when an American accent sounded foreign to her ears.
"When I was little and living in England, if I'd go home and listen to an American on the television, I'd tell my mom that they sounded strange. For a little while, the English accent sounded 'normal' and American accents were weird to me."
About the Writer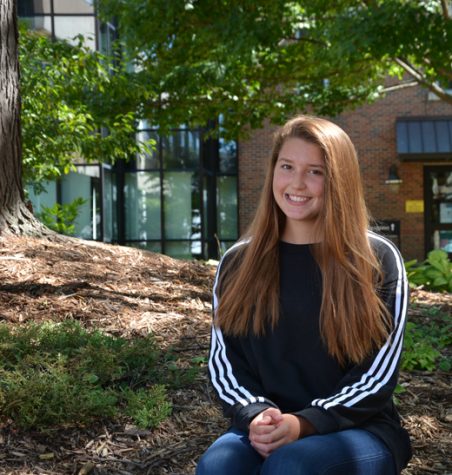 Sophie Jaro, The Rubicon, Chief Visual Editor
This is senior and Chief Visual Editor Sophie Jaro's third year on the St. Paul Academy and Summit School newspaper staff. Her love for art which she...