STC makes future plans following ratification
After voting through a Google Form closed on May 16, an amendment to the Upper School Council Constitution was ratified, permitting the creation of a new subdivision of student government; the Student Technology Committee (STC). After just a few days following its approval, the STC is up and running and hoping to begin on its mission to strengthen the link between technology and the student body.
"Our goal is to have the committee up and running by the end of the year. We learned that the tech policy in the Student Handbook is being altered for next year, and we'd like to be able to review and give student input on this policy before it is finalized," said junior Gabriel Konar-Steenberg, who led the STC initiative.
Along with reviewing new policy,  STC has a list of tasks to complete beginning in the 2018-2019 school year. Including tech training for incoming freshmen, tech education, and getting "spa.edu" emails for student organizations, the list is extensive and STC is sure to become an active and engaged part of the SPA community. In order for its ambitious goals to be achieved, STC will need a team of student representatives to develop a liaison between the Technology Department and the student body.
"On Friday, May 18, Mr. Hughes appointed Dr. Lockwood to the position of STC faculty advisor. The next step is to choose the student representatives and student chair/co-chairs on the committee, which will be done by a selection group composed of the officers of USC, the USC faculty advisor, the STC faculty advisor, and the chair of the Science Department.That selection group should be meeting soon to agree on a process for selection," said Konar-Steenberg.
STC will continue its breakneck pace towards tech progress as soon as officers are elected.
"If the selection group is able to quickly select the members of STC, we should hopefully be able to begin in the last few weeks of school by asking the tech department and administration to be involved and then soliciting feedback on the policy from the student body. Hinging on cooperation from the tech department and administration, the SPA community should hopefully be able to see its feedback reflected in the new version of the policy," Konar-Steenberg said.
STC will hold open meetings every week during elected/selected X-periods, and encourages any student with a passion for technology to apply.
Leave a Comment
About the Contributor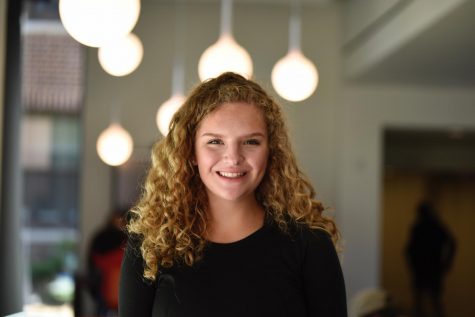 Isabel Gisser, Production Manager
Isabel Gisser is the Production Manager of RubicOnline. This is her third year on staff. Gisser appreciates journalism for its ability to express the voice...