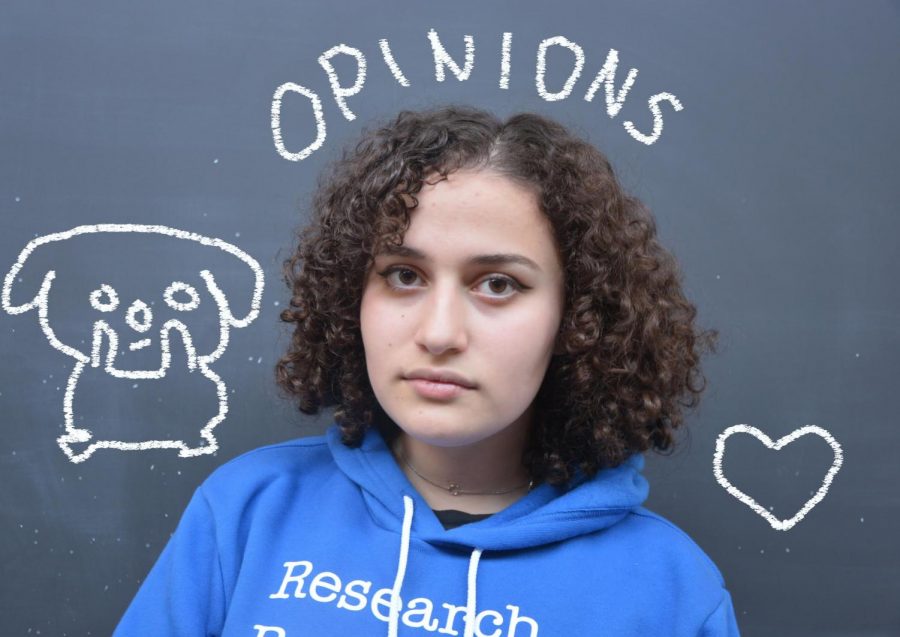 Lara Cayci is the Opinions Editor on the RubicOnline. This is her second on staff.
Lara enjoys journalism because she likes to write stories on events that impact people. She believes that journalism is significant because it's important to stay updated with the world's current events. In addition to Lara's role on staff, she enjoys painting and playing the viola. She is a member of the Intercultural club at SPA. Lara likes to spend time with friends and listen to music during her free time.
She can be reached at
rubicon.spa@gmail.com
.
Lara Cayci, RubicOnline
Mar 05, 2020

USC approches administration to change commencement dress

(Story)

Mar 03, 2020

Seniors vote in Super Tuesday primary election

(Story/Media)

Mar 03, 2020

Campus security tests out new kind of lockdown drill

(Story/Media)

Feb 26, 2020

[STAFF EDITORIAL] Stop the coronavirus jokes and stay informed

(Media)

Feb 20, 2020

It doesn't add up: TI-84 isn't the only option

(Media)

Jan 20, 2020

[STAFF EDITORIAL] Take advantage of community-organized MLK events

(Media)

Jan 17, 2020

Fight for facts over World War III Memes

(Media)

Jan 17, 2020

USC proposes new protest policy

(Story)

Dec 20, 2019

Macy's Minneapolis holiday display finds new home in Duluth, replaced with Dayton's

(Story)

Dec 17, 2019

SPA's hidden menu: Coffee beverages to get through exam week

(Story/Media)

Dec 11, 2019

Chick-Fil-A stops donating to anti-LGBTQ organizations

(Story/Media)

Dec 10, 2019

Two sides, one story: Is introversion genetic or environmental?

(Story)

Dec 09, 2019

Juniors hold gift exchange to unify class

(Story)

Dec 08, 2019

Minnesota uses strict taxation laws to resist nationwide vaping epidemic

(Story/Media)

Nov 20, 2019

[STAFF EDITORIAL] Whose land are we on?

(Media)

Nov 05, 2019

USC changes blood drive's location and information systems to increase participation

(Story)

Nov 04, 2019

Saint Paul runs on Dunkin'

(Story)

Oct 13, 2019

St. Paul Safety erodes as gun violence continues

(Story)

Oct 08, 2019

[STAFF EDITORIAL] What should student protest look like?

(Media)

Sep 21, 2019

Climate strike unites Minnesota youth

(Story/Media)

Sep 13, 2019

Senior speeches begin today: here's the first speaker's story

(Story/Media)

Jun 01, 2019

Heckman looks forward, even as he says goodbye

(Story/Media)

May 20, 2019

Spring Musical transports audience into twisted fairy tales

(Story)

May 10, 2019

[PODCAST] Batman, Spiderman became Delgado's first beloved comics

(Story/Media)

May 10, 2019

Top five summer Netflix movies to watch this weekend

(Story)

Apr 30, 2019

[MAKEUP REVIEW] Glossier Play disappoints with sheer colors and microplastics

(Story)

Mar 17, 2019

Later start times would be a dream come true

(Story)

Feb 12, 2018

Political talk condemned when unpopular

(Media)