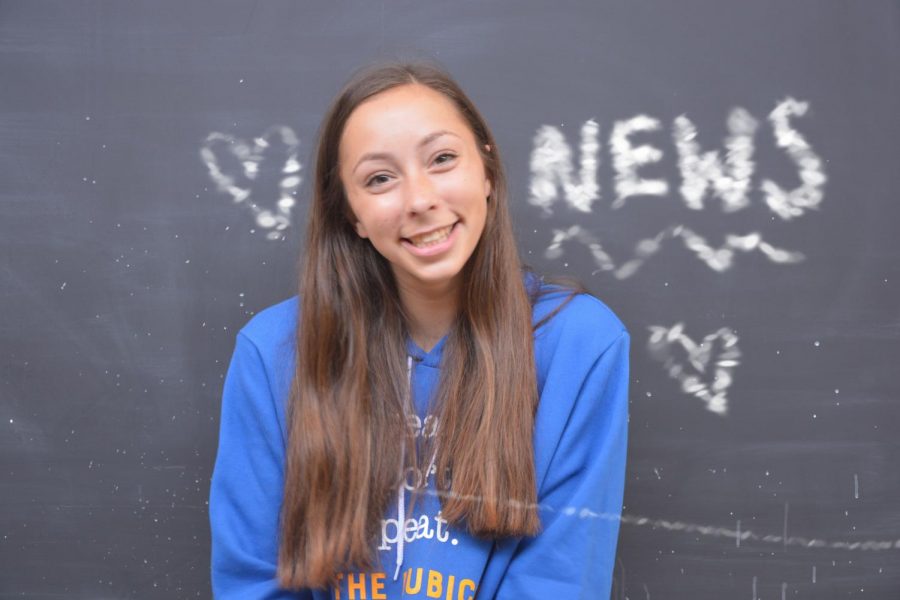 Julia Baron is the co-news editor for
The Rubicon.
This is her third year on the staff of
The Rubicon.
Julia is really excited to assign and edit the front page story, as well as designing the front page spread. She is hoping to improve on her design and photography skills this year on staff. In addition to her role on staff, she plays school soccer, basketball, and track, and plays club soccer for Minneapolis United. She is also the president of HerSpace. She can be reached at 21juliasb@students.spa.edu.
Julia Baron, The Rubicon
May 21, 2020

Correctional facilities struggle to keep inmates safe from COVID-19

(Story)

Apr 30, 2020

[PHOTO GALLERY] Stay at home order essentials

(Media)

Apr 08, 2020

[Q&A] Social distancing looks different for every student

(Story)

Mar 23, 2020

Self-care while in self-quarantine

(Story)

Mar 10, 2020

Personal integrity is worth more than grades altered by cheating

(Story)

Feb 22, 2020

[TWITTER COVERAGE] Democratic debate highlights candidate divisions

(Story)

Dec 04, 2019

New USC representative Hartfeldt on environmentalism, sustainability, and leadership

(Story)

Jun 03, 2019

Women's world cup spurs excitement

(Story)

May 09, 2019

Boys Baseball falls 4-3 to Blake

(Story)

Mar 07, 2019

India trip preparation focuses on multicultural experience

(Story)

Feb 19, 2019

Political fashion: Students express political views through fashion choices

(Story/Media)

Feb 14, 2019

Minnesota Women's March results in low 2019 turnout

(Story/Media)

Feb 12, 2019

Protests not enough to enact real progress

(Media)

Jan 20, 2019

[PHOTO GALLERY] Women's March

(Media)

Jan 11, 2019

SPA Girls Basketball defeats Breck in barn burner

(Story/Media)

Dec 27, 2018

Winter sport leaders voice their hopes for the season

(Story)

Nov 24, 2018

Intercultural Club celebrates heritage and understanding

(Story/Media)

Oct 26, 2018

Memorization is a crucial tool for learning

(Story)

Sep 21, 2018

Two Sides, One Issue: The straw debate

(Story)

May 25, 2018

The Ordway location allows more family members to be present for Commencement

(Story)

Mar 01, 2018

[FOOD REVIEW] Shamrock Shake doesn't live up to tradition

(Story)