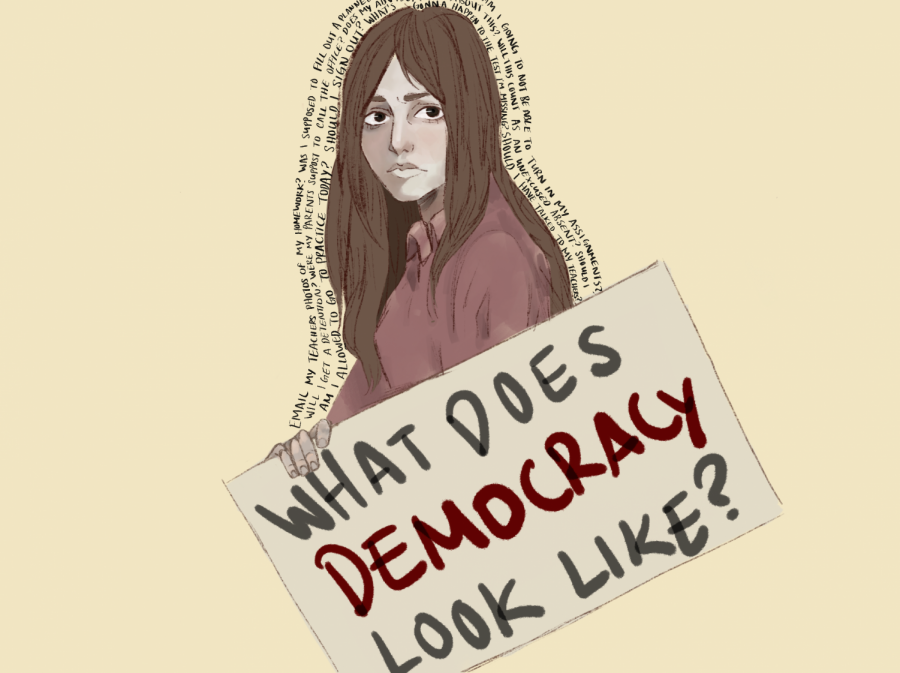 Lara Cayci
Every day there seem to be more issues that deserve protest, and the voices of the younger generation seem ever poised to tackle them—whether it concern gun rights, political activism, or climate change. However, the fact that these voices are confined in a school setting complicates how protest is carried out in actuality. It is becoming clear that the recent protests—for climate and gun control—are not just isolated events; student protest is a rising trend that will accumulate more and more momentum. Thus, a new upper school policy, with student input, must be developed to balance the administration's respect for student demonstration and its concern over disruptions to the school day. 
The last March for Our Lives protest, in April of 2018, was attended by over half of the SPA's student population. Because of these large numbers, the school administration prioritized student safety, making an exception to the usual attendance policy. However, the most recent climate protest involved much fewer students, so its policy—that students cannot go to after school activities if they miss a portion of the school day—was enforced. Despite a consensus that this policy was unfair or minimizing free speech, in reality, the school's response was in line with what is in the student handbook. This begs the question, is the regular policy unfair towards student demonstrations? 
On the one hand, if a student gets parent permission for missing school to protest, this may be missing the point of expressing one's first amendment rights. Protest should never be as easy as signing up for a field-trip: students must bear the individual responsibility for participating. It is important to recognize that student protest wasn't always as easy—at Kent State University in 1970, in which students organized on campus against President Richard Nixon's decision to continue the War in Vietnam, the protest eventually culminated in the killing of four students by the Ohio Army National Guard. While modern student protest is drastically different, at SPA, there needs to be better communication on what this protest actually entails. Thus, students should provide consensus around SPA's protest policy in order to accommodate the increase in march and protest frequency.  
As retired Judge Posner said in a ruling on free speech in schools, "People are unlikely to become well-functioning, independent-minded adults and responsible citizens if they are raised in an intellectual bubble." We cannot pretend that this "intellectual bubble" extends to student participation in protest, and will have to accept responsibility and personal sacrifice for stepping outside this bubble. 
USC will provide a space for open student discussion in a meeting today during X-Period. Students interested in shaping this conversation must attend.