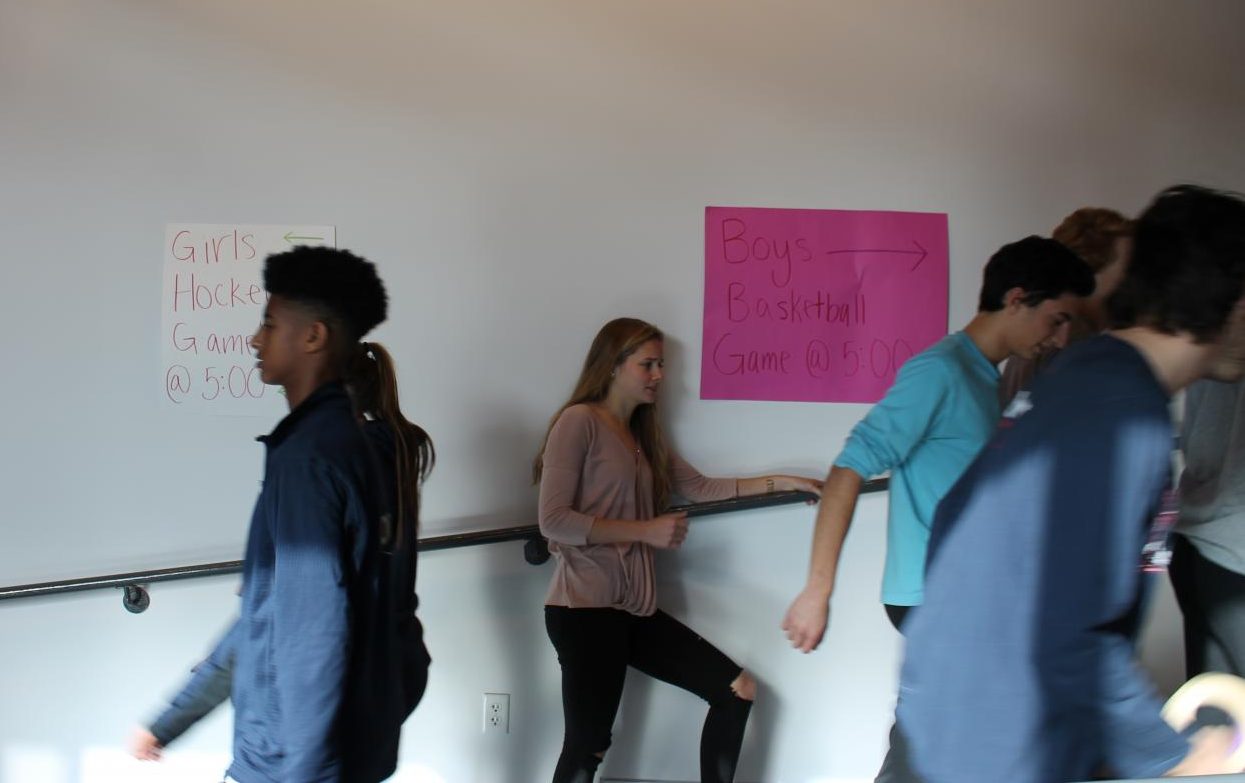 Ellie Nowakowski
A couple of parents fill the stands at a girls varsity soccer game on a Friday afternoon but later that night, students flock to the Wolfpack football game on the other side of town. This is a recurring theme, not just regarding girls varsity soccer and football this fall, but among girls and boys basketball and many other sports moving into winter. It's time to change sports attendance and shift gender perceptions in athletics.
The issue seems to be not just that people like going to mens sports games more often than women's but that when comparing girls and boys basketball, let's say, boys actually think they are better athletes and spectators seem to agree. The boys games, in general, are thought to be more exciting, with more replays, higher caliber advertisements, and better trained commenters. But even though men are able to run faster and build muscle easier, the men's game is not any more exciting than the women's…yet major sports channels like ESPN have trained us to think that they are. A study from 2015 on ESPN women's sports coverage by Communication & Sport Journal found that SportsCenter dedicated only 2% of its on air time to women's sports. Channels like ESPN or NBC propagate this by having better commenters and better photographers cover the men's games which lets them get off the hook by spending less money on the women's game.
The difference in the attendance of men's sports games compared to women's sports games isn't just isolated to high school sports, it extends to a professional level as well. The Atlantic wrote an article on soccer being a feminist problem in 2015 explaining the October 2014 gender discrimination turf suit where The Canadian Soccer Association and FIFA used artificial turf, which is long known as being worse than grass, for the Womens World Cup. In all twenty of the previous Mens World Cup games real grass had been used on the field.
High school sports are clearly not on the same level as professional sports however younger generations are the ones that have the power to change this. It begins with acknowledging that women play with intensity and talent in their sports, and that is what should be assessed: not muscle mass. Secondly, student news organizations need to ensure that they are covering women's sports just as much as men's sports because the notion that men's sports deserve more coverage and are more interesting than women's sports is not pre-conceived; it's developed and ingrained into children's heads by those who are supposed to set the right example.
Students shouldn't wait until their professional lives to change the gendered attention given to sports; they can start writing letters and campaigning on social media to companies like FIFA and ESPN that the treatment of women's sports needs to change. If young children grow up in a community where women's sports have equal coverage, where female athletes get equal payment, and what women athletes do is valued equally, then it's highly unlikely that attendance and the lack of appreciation in sports will remain unequal. This disparity in the treatment of women's sports compared to men's sports in high school can be fixed by attending and voicing enthusiasm for the games that women work just as hard as men to succeed at.
A simple step this week is to attend the Girls Varsity Volleyball game tonight at Hill Murray at 7 p.m.  They compete in the semifinals for the first time in four years, so cheer them on with the enthusiasm they deserve.