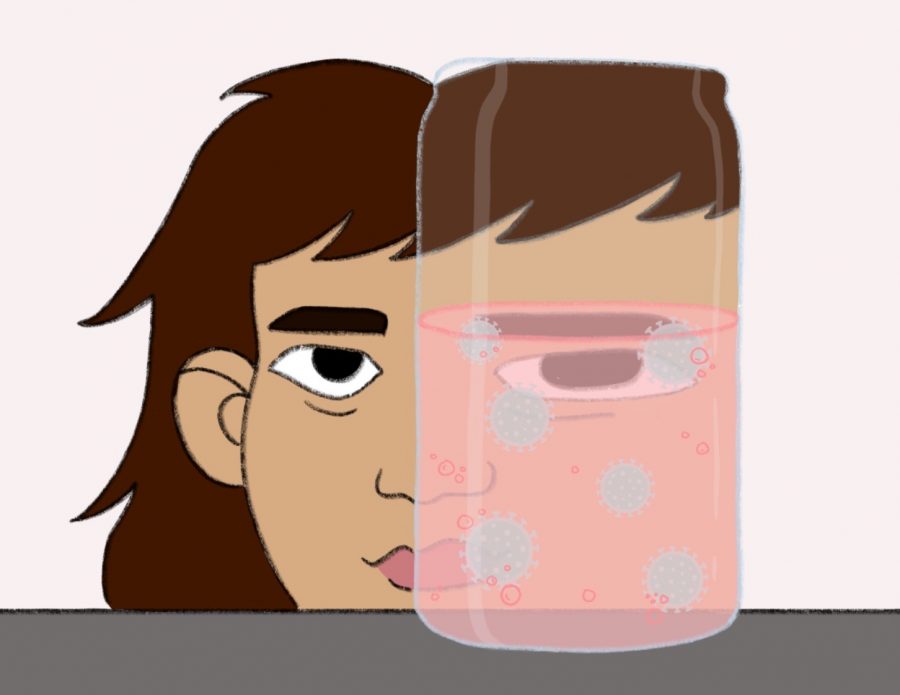 Mimi Huelster
Think about the saying a glass half empty, or a glass half full. During times of the pandemic, it's easy to see a glass half empty. It's true; there's a lot to be disappointed about: the lack of normality, less human interaction, loss of jobs, and the list goes on and on. So it is easy to see life right now through a negative lens. Still, while every person is influenced by the world around them, it is still possible to move to a positive mindset.
There is so much good happening that seems to be forgotten with the negative. As said by the National Institution of Health, our planet is benefiting from the sudden pollution reduction, the Reduction of air pollution and GHGs emission has been steadily decreasing by 50 percent in countless countries including the United States. This includes less air pollution in major cities, and reduction in water pollution. According to the Pharmacy Times, mental health support has been at an all-time high, and awareness of mental health has increased over the pandemic. Minnesota's mandates have meant a downward trend in cases and deaths and the state is currently 14th in the nation for vaccination. Here at SPA the student number of in class learners has been steadily increasing, and winter extracurricular activities continue. These positives can be easily overlooked by the immense amount of negativity.
These are the big lenses, but it is vital to focus on an individual and their ability to use the pandemic to work toward self-fulfillment and positive community. Every individual has the ability to turn negativity into positivity. Finding ways to remain relatively positive is challenging, especially since burnout is natural, but self-actualization can have a healing effect. This time can be used to build confidence, understand oneself, love strengths and sympathize with weaknesses.
Glass half full or empty? It's the same glass. It is important to acknowledge this is time to grow through adversity. Look up journaling prompts and focus on hopes and goals. Spend some time away from electronics to start a project, build something, create something. Create a space to make positive connections. See this time as a glass half full.