[STAFF EDITORIAL] New admin sets new tone. Let's meet their energy.
As SPA welcomes a new team of administration, a new culture is established that values student voice more than ever before. While it is easy to feel unsettled with new voices and new ways of thinking about how our SPA culture should be defined, it is crucial to appreciate the excitement they have been displaying.
As students poured onto campus for the first few weeks of school, Dean of Students Stacy Tepp and Interim Principal Ken Jaffe made sure to be outside the Huss entrance welcoming the community back.
Principal Jaffe has also made a presence at many sports games, showing interest and participation in our athletic community. In an assembly, the new Head of School Luis Ottley requested from students that they give him a chance to shadow a few individuals for the day, in hopes of learning more about the stories behind our community. Tepp and Jaffe have also been working more closely with the senior class to gain more insight into student life and the overall wishes of the community.
"
Students should reciprocate the effort that the admin is expressing, in whatever way feels best."
These are just a few examples of how eager our new administration has been to learn about their students and how SPA functions. Students have felt a closer connection to their administration team this year, and while it may be unexpected, their investment in student life should not be dismissed.
Adjusting to new leadership styles is important, and students are encouraged to be open to getting to know the new members and inviting them to continue to feel included in the community.
Tepp and Jaffe have been exceptional in making their ideas for the community clear, while also encouraging feedback and comments directly from the students about the things they feel strongly about.
For example, Tepp, having previous experience with a senior speech tradition at Breck, offered her thoughts in a senior class meeting, regarding shaping how we think about standing ovations. SPA students were quick to share their discomfort about the change; however, Tepp encouraged students to spend time thinking and providing feedback in a form later that day.
Tepp and Jaffe have also emphasized a more student-led community by working with USC to shape how things like senior speeches and all-school assemblies run. This approach is different for SPA students, but again, should not be dismissed. Students should reciprocate the effort that the admin is expressing, in whatever way feels best. That could mean inviting them to sports games, participating in conversations over school policies, or simply knocking on their doors to say hello.
Leave a Comment
About the Contributor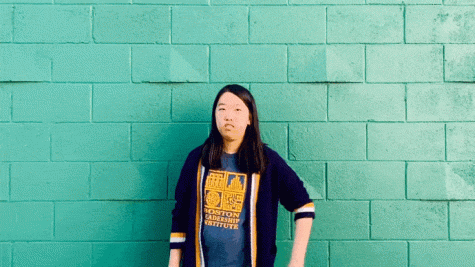 Annika Kim, Staff Writer
Annika Kim (she/her) loves art, animation, and writing. She is a new Staff Writer this year. Annika is interested in finding cool movies, performing in...