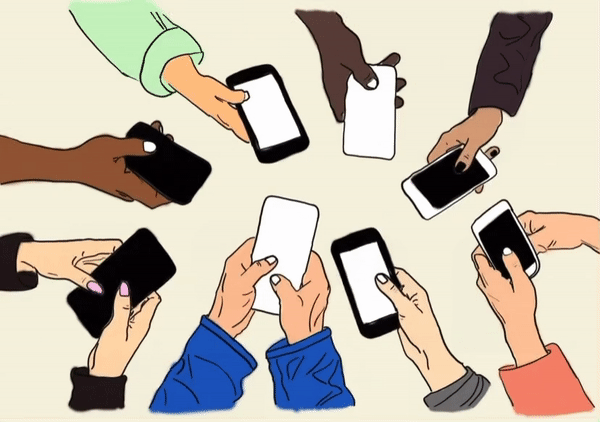 Elle Chen
Social Media is a complex tool that few people know how to use well. With billions of active users, Facebook, Twitter and Instagram do very little to filter information being shared. This often leads to posts that offer a small piece of a bigger picture which results in diluted opinions. While a viral post might be exciting, don't lean into the hype; instead, post credible information that inspires discussion and offers facts.
It starts with the way posts are read. Click into news posts that offer an image and caption and respond to the complete story, not just the headline. While people often form their own story through the little information shown, it leads to ignorant posting of inaccurate assumptions. This mix of immediate judgement and lack of information contributes to cancel culture. This culture leads to people taking extreme actions based on limited information, when in reality they wouldn't be nearly as divisive if they knew the whole story.
During the Derek Chauvin case, specialists from a variety of professions talked in the court. Former cop, and expert on use of force laws for law enforcement, Barry Brodd testified for the defense on Mar. 25, arguing Chauvin's use of force was justified. News outlets and personal feeds shared his image across social media expressing what he had said in court. After his former address was leaked on Apr 17, his former house in Santa Rosa California was smeared with pig blood and pig heads were left on the front lawn. While Brodd had not lived there since 2018, instead of checking their facts, this group committed a felony vandalism against an unknowing family.
Although social media can be used to challenge dominant culture, when users are not fully informed, this cancel culture targets innocent individuals. The dominant image on many stories, adds 150% more engagement, but also provides a person to blame. While this would not be an issue if people did their research before publicly stating their opinion, many people do not have the resources or ability to properly learn about the topic at hand. This is why social media users need to take more time to fully educate themselves before posting about a current issue so that there is less misinformation spread around the internet.
On social media, there is also a pressure for people to post on controversial issues, otherwise their followers or friends may assume they do not support the cause. For many younger users, managing what to post is difficult, but when they are influenced by other users there decisions are pressured. It also puts the idea that if you don't repost, then you are a bad person and do not support the cause.
Recognizing what the information you share will accomplish is important in deciding what news you want to share. When reposting news, try to stay off the mainstream and only post about what truly matters to you, not to your followers or the trend that is going around at the time. It's important to distinguish that individual people are not a part of a news organization so they do not have to share the same information as everyone else.
Instead of putting energy into keeping up with the current trend of activism on social media, be informed and educated on key issues so posts have more meaning. This will not only slow misinformation on the internet but also spread better, more powerful messages. The first step to becoming more informed is to be aware of your personal social media use and how you want it to serve you personally. Next, people should consume their news from real news sites, rather than social media. Finally, if you choose to post news, promote the powerful messages which will start meaningful conversation and action.
Resources that might help:
Tackling misinformation – https://misinforeview.hks.harvard.edu/article/tackling-misinformation-what-researchers-could-do-with-social-media-data/
Know how social media algorithms and fake news posters get your attention, and don't let them – https://www.scientificamerican.com/article/information-overload-helps-fake-news-spread-and-social-media-knows-it/
Don't use social media as your source of news – https://www.journalism.org/2020/07/30/americans-who-mainly-get-their-news-on-social-media-are-less-engaged-less-knowledgeable/