[STAFF EDITORIAL] Find productive ways to make social change
Stories of mass shootings, interrupted by stories of police brutality and white supremacy, interrupted by stories of natural disasters and infrastructure plans with no regards for the climate crisis, have become all too common. It's easy to hear about global to local tragedies, and feel powerless. There are so many ways young people can be a catalyst for positive change, regardless of which issues they feel most passionately about. There are so many ways to create change.
PROTESTING POLICE BRUTALITY
With the recent police killings of Daunte Wright and George Floyd, police brutality and the white supremacy embedded deeply into the US criminal justice system may seem like the most pressing issue. Historically, one of the most powerful tools to enact change in regards to racial injustice is protest. That is no different in the modern age of police brutality and racism. Show up to protests, walk-outs, sit-ins and other events. White and non-Black people of color attending these events must be mindful of the space they're taking up and refuse to center themselves. They must wear a mask and socially distance and use their white or non-Black, body as the powerful tool it is if their group is met with police violence. To become informed of protests, follow local activists' accounts on social media, like @MNTeenactivists on Instagram. When attending protests isn't a viable or appealing option, students can give support through monetary contribution to bail funds that help get local activists out of jail. Additionally, as police violence against the BIPOC community is perpetrated by racist microaggresions, one of the most meaningful things for students to do is call out peers and family members when they make racist comments.
ENVIRONMENTAL CAUSES
If environmental protection is one of the issues that seems most pressing, consider becoming involved with Stop Line 3: an organization dedicated to halting the construction of the Line 3 Pipeline that spans from Alberta, Canada to Superior, Wisconsin. The pipeline's construction is a direct violation of the Anishinaabe people's treaty rights, and would greatly contribute to the pollution crisis in northern Minnesota, as oil spills from the pipeline are all but inevitable. Head to stopline3.org to be directed to a page to write a letter to President Biden urging him to stop the construction of Line 3. Website users can also sign a petition persuading Biden to halt the construction, donate to an Indigenous led advocacy group, and find out if their family uses one of the 64 banks that support the Dakota Access and Tar Sands pipelines – and then divest from it.
DEFENDING VICTIMS OF ASSAULT AND RAPE
As many students have become outspoken about recent the Minnesota Supreme Court ruling on consent and alcohol that highlights the need for updated legislation in regards to criminal sexual assault, this may be something that feels pressing. To show support for the current bill in the Minnesota House of Representatives that would extend the definition of "mentally incapacitated" to include those victims who got voluntarily intoxicated, head to the "Who Represents Me?" page of the Minnesota Legislature website and enter a zip code or address to find who the Minnesota House and Senate representatives for that are, as well as how to contact them. After locating legislators' contact information, write an email expressing your support for the legislature that would close the "intoxication loophole" of the Minnesota statute of 3rd degree criminal sexual conduct.
Protest. Legislate. Petition. Each person has the power to enact change, even if it feels overwhelming, start today.
This editorial was originally published in the April print issue of The Rubicon.
Leave a Comment
About the Contributor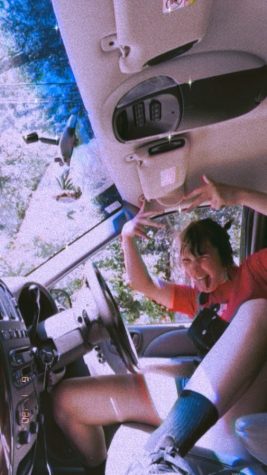 Adrienne Gaylord, Feature Editor
Adrienne Gaylord is the Feature Editor on The Rubicon. This is her second year on staff. In recent times she has been seen biking around South Minneapolis...