Spring sports captains look forward to oncoming season
As winter sports seasons come to an end, spring sports start to gain momentum. While players prepare, train, and get excited before their seasons begin, captains have slightly different goals and responsibilities to perform before the season starts. The captains of these teams have to start thinking and in some cases planning aspects of their seasons. Captains, of course, have different or individual goals as they have to think about the team as a whole.
Vastity boys' tennis and trap team captains Jeffrey Huang and Riley Tietel have goals for their (respective) teams that revolve around skill and results."We're looking forward to competing in the state tournament, and we want to win," Huang said. Senior Riley Tietel continues "we want to increase our skill and numbers to have our best season yet."
While some captains desire skill and results, others are focussed on other aspects of team sports like bonding and getting to know their teammates. Varsity track and field, softball, girls' golf, girls' lacrosse and boys' lacrosse captains Nina Ciresi, Jane Christakos, Lily Nestor, Betsy Romans, and Tommy Stoplestad have team-based goals so that they can improve their teams.
"Team binding at track meets, cheering on the other runners and teammates under the sun," senior Nina Ciresi said.
"I'm looking forward to having new players, winning more games than last year, and having fun with the team this season," sophomore Jane Christakos said.
"We have a super young team, so I'm looking forward to building up golfers to make the future team great," senior Lily Nestor said.
"Captains practices begin this week, so I'm looking forward to those and seeing the team," senior Betsy Romans said.
"I'm looking forward to getting back together with the team, and this year South St. Paul is joining the team, and I'm excited to get to know them," junior Tommy Stoplestad said.
On the other hand, certain captains have plans to both increase their team's skill and relationships to their players. Varsity baseball, boys' golf, and boys' ultimate captains Will Christakos, William Welsh, and Ethan Less both want to improve their performance and relationships between players.
"We plan to build on last year's success because we're returning a lot of players that know each other well," Will Christakos said.
"We're looking forward to bringing up our younger players to help our team, and we want to distinguish ourselves this year," senior Ethan Less said.
"I'm looking forward to bonding with my teammates and improving my skill this season," senior William Welsh said.
Some, even have unique goals for their teams and SPA as a whole. Girls' ultimate captain Elea Besse has individual goals for her team and the community.
"More co-ed practices and having a more integrated community," Besse said.
Regardless of their sport, the captains all have broad goals oriented around bonding, skill, and their teammates as they look forward to the beginnings of their individual sports seasons.
About the Contributors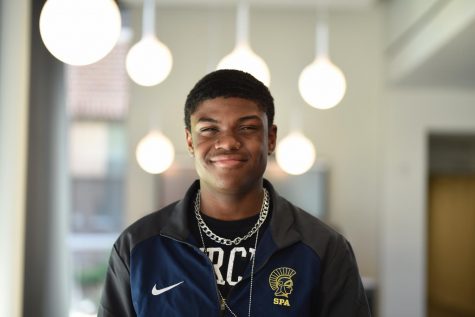 Tristan Hitchens-Brookins, Podcast Editor
Tristan Hitchens-Brookins is one of the members of the Interactive Storytelling Team at RubicOnline. This is his third year on staff. Tristan's philosophy...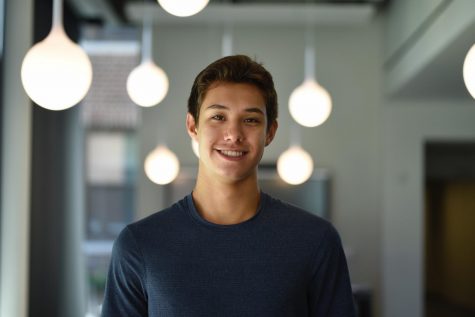 Koji Gutzmann, Arts & Entertainment Editor
Koji Gutzmann is the Arts and Entertainment editor for RubicOnline. This is his first on staff, however, he was previously a member of the Ibid yearbook....