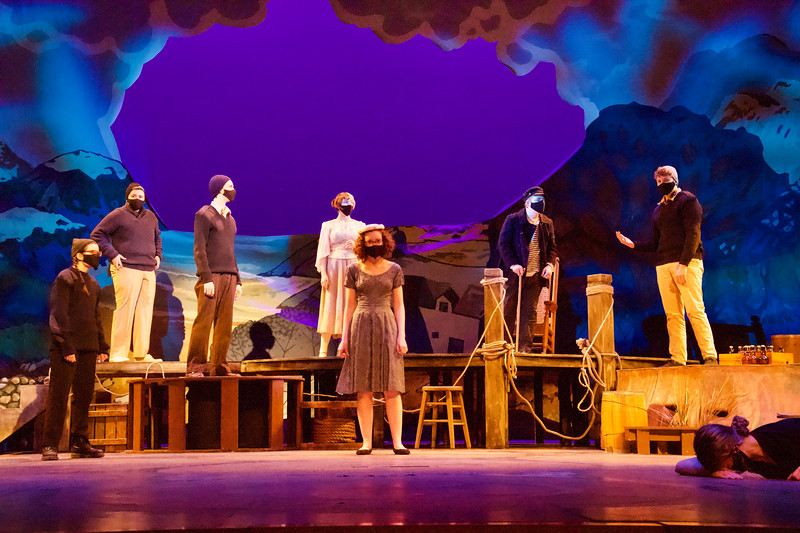 The annual spring musical will be happening, but it might look a little different than past years.
The 2021 Spring Musical will be a collection of theater productions. Senior Rylan Hefner explains the new format, "This year, rather than doing a traditional musical, we will be doing a series of individual songs and performances, in a cabaret-style showcase."
The specific content of the musical has not yet been decided. A document shared with students from the theatre department did not specify the specific acts but noted, "We are looking at numbers from shows like Wicked, Hadestown, Heathers, The Prom, Spring Awakening, Big Fish, Shrek the Musical, Fun Home, A Chorus Line, Waitress, The Book of Mormon and more."
Auditions, which will be submitted next week, will also look different then past years. Hefner continued, "Auditions are entirely virtual, we are each making a video and sending it in to Mr. Severson and Ms. Klus."
Cast roles will be determined after all auditions have been received.
As a senior, Hefner has mixed feelings about the coming production. While it is not the spring musical he was expecting for his senior year, he recognizes the upsides.
"This will be an opportunity to showcase all the seniors in the theater program at SPA, which I am really looking forward to," he said, "Unlike in a traditional year, where people might not get cast in the role they want, or may not have a chance to shine onstage, this year every senior gets a say in what they will be performing."
The musical premiere date has yet to be determined but will be shared with the St. Paul Academy and Summit School community in the coming weeks. Students can watch by using a link that will be published by the theatre department. Those interested in auditioning can reach out to Mr. Severson or use this link.