[SPOTIFY PLAYLIST] GVS hits the (perfect) 'pitch' for Homecoming
Every other year since 2015, the girls varsity soccer team has taken the field to bring an end to the homecoming week festivities. This year the Spartans are set to take on St. Anthony Village on Lang Field at 4:30 p.m.
The team is coming into the game on a bit of a skid, losing four of their last five, however, they hope that the big crowds at the homecoming game can help put them back on track. St. Anthony Village, on the other hand, is coming into the game having won four of their last five with a record of seven wins and four losses making the Spartans the underdogs in the bout.
Midfielder Helen Bartlett said, "As a team, we know very little about how St. Anthony village plays and I think that gives us an advantage. St Anthony Village has to come here with their set expectations of our ability, in front of our homecoming crowd, on our home turf, the pressure is all on them. Our mindset going into the game is to show up and give a good show for everyone, which we can do."
Before each game, like other teams, the girls varsity soccer team has a set warmup playlist with about ten songs. "My favorite songs on the playlist are 'Sunrise' by Childish Gambino, and 'Electric Love' by Børns," Bartlett said.
Their playlist consists of a mix of rap songs like "Through the Late Night" by Travis Scott, melodic songs like "Electric Love", and early 2000s hits like "Hey Ya" by OutKast.
A full version of the playlist is available to stream on Spotify.
Leave a Comment
About the Contributor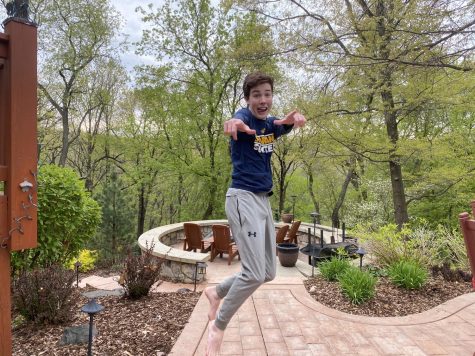 Bobby Verhey, Rubicon TV Executive Producer
Bobby Verhey is the Rubicon TV Executive Producer on RubicOnline. This is his fourth year on staff, previously working as the Sports Editor and Social...