Spotify grows in popularity and controversy
Music for everyone. That is the slogan  for Spotify, a popular streaming music service. Launched in the United States in 2011, Spotify users can search for music by artist, album, genre, playlist, or record label. There are more than 50 million users of Spotify including over 12.5 million who are paid subscribers.
There is a free version where users can listen to music on mobile devices, tablets, and computers. However, they must also listen to advertisements between songs. The premium version costs $9.99 per month, $4.99 for students. The advantage for the premium user is that music can be downloaded and listened to offline without advertisements.
Senior Kennedy Strombeck uses the free version. "I like it when I do my homework because it is all right there on my computer," she said. Strombeck indicates that it is really easy to use. "I put every song that I like on a playlist." She can listen to all of her favorite songs for free.
Recently there has been some controversy with platinum artist Taylor Swift and Spotify. Swift decided to withdraw all her music from the streaming music service. "I tried it and I didn't like the way it felt. I think there should be an inherent value placed on art. I didn't see that happening, perception-wise, when I put my music on Spotify," Swift said in a Time Magazine article.
Spotify responded to Swift's decision. "You can't look at Spotify in isolation – even though Taylor can pull her music off Spotify (where we license and pay for every song we've ever played), her songs are all over services and sites like YouTube and Soundcloud, where people can listen all they want for free, " CEO of Spotify Daniel Ek said.
"I really don't like Taylor Swift. I guess it is a musician's choice," Strombeck said. She added that the artist probably took her music off Spotify because she probably does not make as much money from the free service. It is important to note that this issue is a two-way street. Spotify determines what music they offer on the service and artists can decide not to have their music played on Spotify.
Even with controversy, users of Spotify will continue to listen and enjoy its music. "My most played song is Jolene by Dolly Parton. I listened to it 16 times last night," Strombeck said.
Leave a Comment
About the Contributor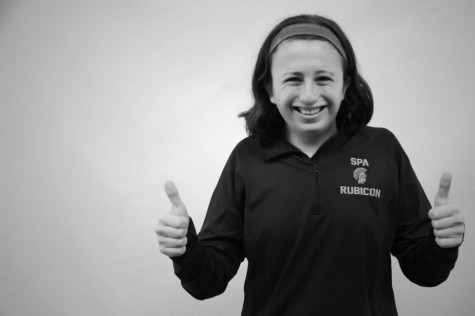 Catherine Braman, Online Editor-in-Chief
Catherine Braman is a Junior at St. Paul Academy and Summit School. Catherine served as Online EIC for first semester 2014 and was a co-Sports Editor...