[SPORTS SPOTIFY] Don't rap up yet; boys basketball is ready to go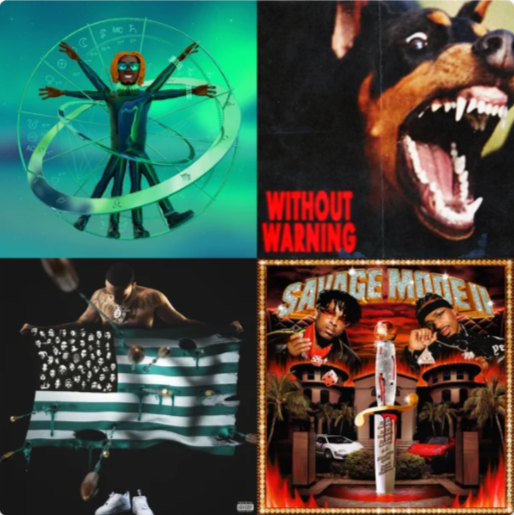 The boys basketball team finished their last season with a record of 15-9-0 and advanced to the Section 4AA quarterfinals before being ultimately eliminated by Cristo Rey Jesuit. Since then, the team has lost several dominative seniors, putting them in a challenging position at the start of the season. The team has already played three games, holding a record of 0-3-0. "This is not exactly how we wanted the season to start, but as a team, we are making significant progress every day getting off our rust and becoming a better program," said Senior Levi Mellin.
As most teams do, the team created a music playlist to warm up to before each game. Mellin was one of the players tasked with creating the roughly 30-minute playlist, deciding to include several rap and hip-hop songs by artists like Mario Judah, Meek Mill, Travis Scott, and more. "My favorite song on the playlist is 'Disrespectful' by 21 Savage, Offset, and Metro Boomin," Mellin said.
After a tough 82-49 loss against rival school Blake, the team hopes to bounce back at 6 p.m. on Monday, Jan. 25th against Mounds Park Academy. Although no fans can be in attendance due to COVID-19 restrictions, all games can be streamed through the NFHS Network.
A full version of the playlist is available to stream on Apple Music.