Spoken word poet Joyce Lee hosts workshop
Spoken word poet and instructor Joyce Lee hosted a creative and informative workshop on Sept. 9 after school. Juniors Bella Martinez and Emma Rodgerson asked Lee to visit St. Paul Academy and Summit School after seeing her perform at an annual event called "That's What She Said," held at the Bryant Lake Bowling Center.
Accompanied by her friend and videographer Jason Bruzziches, Lee set the tone for the workshop early on stating, "I don't stay on shallow subjects for long."  And shallow the workshop was not.
Attendants engaged in open dialogue about the nature of the space they had created together that afternoon, using words such as "open," "listening," and "connecting" to describe the atmosphere they desired. This atmosphere of openness and creativity which workshop attendants worked to build from the onset was in line with Lee's communitarian and love-centric approach to art.
Workshop attendants brainstormed emotions and then with the assistance of Lee, composed a short group piece about guilt. In addition to this opening activity, attendants wrote about physical and mental "terrorists," as Lee called liked to call them, in their lives.
The workshop was a greatly-accepted change of pace from the all so familiar hustle and bustle of SPA life.
About the Contributor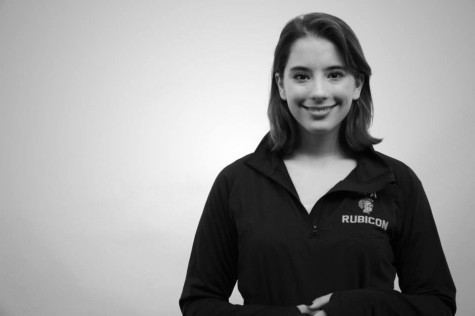 Eva Perez-Greene, Editor-In-Chief
Eva is a senior at St. Paul Academy and Summit School. She acts in Upper School theater productions, does sketch comedy at Stevie Ray's Comedy Club, and...