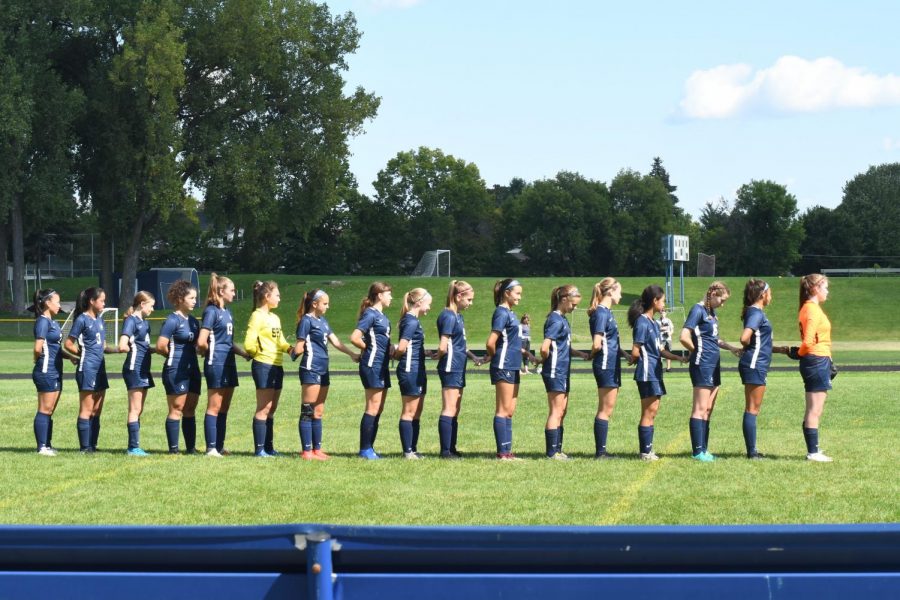 Leona Barocas
Girls Varsity Soccer is currently first in state under coach Paul Armstrong and captains Mia Hofmann, Naomi Straub, and Heidi Deuel.
"This has definitely been my most successful high school soccer season," said senior Mia Hofmann.
"My personal goal is to stay positive and continue to play with intensity as we get into higher stakes games, and my team's goal is to go to state and get a trophy, but also to have fun while we do so," she added.
It is clear that the team has been focusing on how to become better players, they are also focusing on their team dynamic and working on ways to play better together.
"We have really started to bond as a team, and are getting used to playing with each other. We have been able to work really hard even when we are losing, which I think is really important," said Sawyer Bollinger-Danielson.
No matter the ups and downs of the season, Girls Varsity Soccer has been able to combat any challenges that get in their way because of their strong bond and dedication to each other.
Their next game is at home against Lakes International Language Academy on Oct. 1.