Spartan Baseball: a cohesive and ambitious team
The new spring sun was shining bright on the green field as the Spartan baseball team gathered for their after-school practice. The players, all dressed in their vibrant blue and white team uniforms, were stretching and warming up, getting ready to play. Coach Rob Thompson stands from afar and observes.
"It's only their second practice outside but things are going great already," Thompson said.
The captains, John Christakos, Griffin Schwab-Mahoney, and Tommy Verhey, are committed and accomplished players who have gathered skill and leadership from their many years of experience. However, this expertise did not come out of nowhere. The captains all started with T-ball when they were younger and then they slowly improved and moved into baseball. Many of their friends and family members were also into the sport, motivating the three captains even more.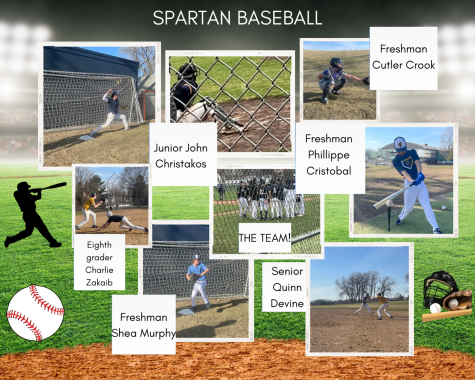 "My older brother played, so growing up I always wanted to be like him. And that drove me to start playing baseball," Verhey said.
At the heart of the team is their coach, Rob Thompson, who is a mentor and a source of inspiration to his players. "[He's] very into baseball, which makes it a lot of fun, because he knows what he's talking about which is nice," Verhey said.
Every practice, Thompson put the athletes through exhausting training that includes batting, pitching, fielding, and the occasional sliding drill. Under his guidance, the team has developed into a cohesive unit, where each player is valued for their contributions to the team.
"
Baseball is a sport in which the players are going to fail a lot […] baseball taught me at an early age, how to overcome [failure]."
— John Christakos
The team has a mix of seasoned players and new talent, but despite the age and skill gap, the team is still an extremely close group. The majority of the team this year is made up of ninth graders, but it doesn't feel like there is a gap between players since "everyone is getting the same opportunities," freshman James Welsh said.
Although baseball is enjoyable and entertaining, there is one very prevalent characteristic: failure. It's the one constant in the sport, according to the captains. "Baseball is a sport in which the players are going to fail a lot […] baseball taught me at an early age, how to overcome [failure]," Christakos said.
As the season progresses, the team will face disheartening losses and exhilarating wins, but they will go through it all together. And for this team, the season is about more than just the score. It's about the bonds they form, the lessons they learn, and the challenges they conquer.
Leave a Comment
About the Contributor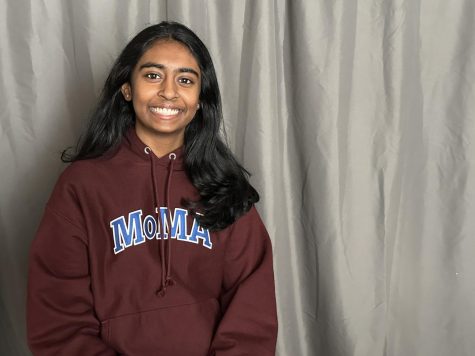 Shefali Meagher, Staff Writer
Hi! I'm Shefali Meagher and I use she/her pronouns. I'm a Staff Writer for The Rubicon and RubicOnline this semester. At school, I'm involved in debate,...