Fencing posts solid results at state, boys take home 1st overall
On Feb 23, the MSHSL state championships for fencing were held at the Blake lower-school campus. During the tournament, like every fencing meet, there were events for both boys and girls foil, epee, and sabre. While the tournament lasted from around 8am to 4pm, the athletes' spirits' remained high, as fencers cheered on other fencers that had made it semifinals and finals. Luckily, SPA had many fencers that were able to advance to the last stages of competition, with Jax Wittenberg taking 3rd place and Zeke Lam taking 5th place in men's foil, Andrew Rose claiming 6th place and Abdelrahman Mokbel claiming 8th place in men's sabre, Mason Brooks taking 1st in boys' epee, Clair Kim finishing in 8th place in girls' foil, and Iris Shaker-Check taking 2nd place and Naomi Wilson taking 7th place in girls' sabre.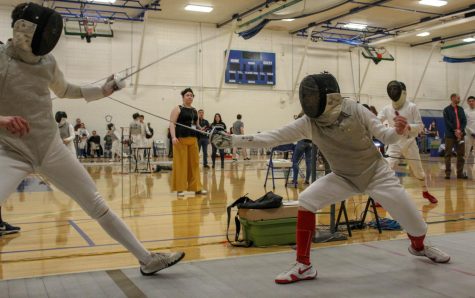 This was one of the first years that SPA has not won the MN state tournament championship title for fencing, due to the absence of several now-graduated powerhouse fencers who used to fence for the team. But, just because the team lost several important members, the boys' team was still able to place 1st overall, while the boys' team placed 3rd overall, which is quite impressive.
"I'm extremely proud of how hard the team worked this year. I've seen enormous improvement from almost every fencer in a lot of areas, but especially mentally and physically," said Jax Wittenberg, the top-placing boy's foilist.
While the season may be over, Wittenberg, a sophomore, showed optimism for regaining the championship title next season.
"I think that if we put in enough work and train hard enough, we can definitely win state next year. This year, we had a lot of tough competition, but I watched my teammates step up to the plate, ready to go, which makes me excited for the future of this team," Wittenberg said.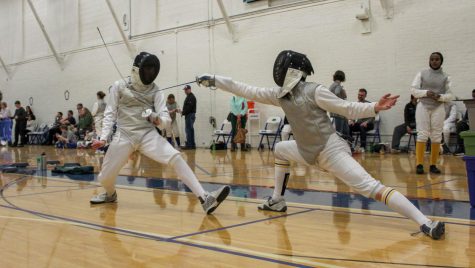 The fencing banquet, in which senior members of the team are recognized and captains are picked for next year, will be occurring on March 1st.
______________________________
Jax Wittenberg is the writer's brother
About the Contributor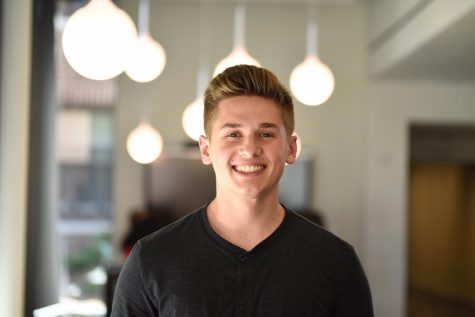 Kelby Wittenberg, News Editor
Kelby Wittenberg is the Rubicon News co-editor at RubicOnline. This is his fourth year on staff. He enjoys RubicOnline because he believes news is the...