Sophomores balance two science courses
As part of a significant shift in science curriculum offerings, sophomores had the option of taking both Biology and Chemistry this year.
Due to the changes in the science curriculum for the whole Upper School, in which students take Physics 9 freshman year rather than Earth Science, a new possibility for those students who love science opened up. Twelve students in the sophomore class are doubling up, taking Biology (the class for tenth graders) and Chemistry. "We decided to offer a group of students that were currently in ninth grade honors science and also meeting certain criteria within our mathematics program the option of enrolling in both Honors Biology and Honors Chemistry," US Science Department Chair Karissa Baker said.
"
I'm happy I got the opportunity to complete both subjects this year to open up my options for the coming years."
— sophomore Emily Carter
Sophomore Emilia Hoppe has taken the opportunity to double up. "So far I am really enjoying taking two science classes because they are both interesting to learn about," Hoppe said.
At SPA, workload is something many students have to overcome, and adding a second science class puts extra pressure on students. But most say they are handling it well. "It's just like taking another class, so it's an extra 45 minutes or so of work compared to last year," Hoppe said, " but it isn't too overwhelming.," Hoppe said.
The idea of walking from one science class to a second, different science class on a completely different subject may seem daunting, but Hoppe is taking it in stride. "Leaving Bio and walking to Chemistry is a lot less mentally exhausting than I thought it would be before the school year started," Hoppe said. "They are two very different environments with all different people and I think that makes it easier to transition."
One benefit, which weighed into most students' decision to take two science courses, was the opportunity to have more class choices in the future. "I'm happy I got the opportunity to complete both subjects this year to open up my options for the coming years," sophomore Emily Carter said.
"We want to allow students to further explore areas of interest and passion within the sciences through the future implementation of second-level electives and the selective Advanced Science Research course," Baker said.
Besides the requirements to be considered for taking a double science course, all of the students share one thing: a passion for science. "I'm the type of person who really likes to learn and understand new things. Science class has always been a place where this type of learning is abundant and, as nerdy as it sounds, I'm excited to get to learn so much in one year," Hoppe said.
This story was originally published in September 2015 print issue of  The Rubicon.
About the Contributor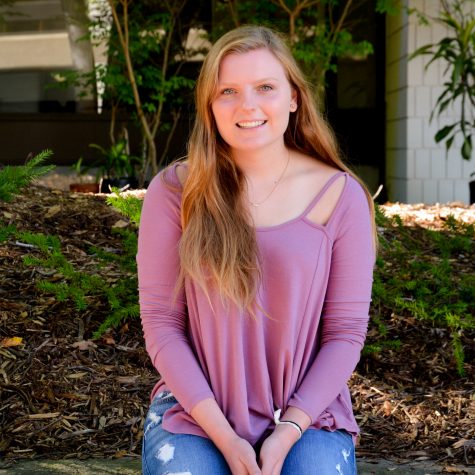 Emily Thissen, RubicOnline Opinions Editor
Online Opinions Editor Emily Thissen has been a Rubicon staff member since her freshman year of high school and has enjoyed her role of reporting and editing...