[PEOPLE AND PETS] Snider shows fondness for animals through numbers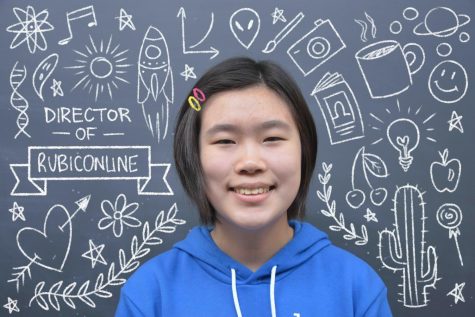 More stories from Melissa Nie
Most people have around one to five pets. Junior Anna Snider has eight: one bunny, two dogs, and five cats.
At her father's house, she has a dog and a cat.
"I got [my dog] when I was in second grade," Snider said. "We got her when she was a puppy. Her name is Sasha."
Her cat, however, remains nameless.
"She's 10 or 11, and she moved in with us when my stepmom moved in five years ago. She still doesn't have a name because it's impossible to name her," Snider said.
The number of pets increases dramatically at her mother's house. She has an old bunny named Sugar at ten years old, older than all of the other animals. It's impressive when considering that the average lifespan of a domestic rabbit is seven to ten years. She also has a dog called Maya and four cats.
"We had two [cats], but when my stepdad moved in, he brought two, so there's four," Snider said. "Our two cats are Bella and Duppy. Then there's Beef and Kohiki. It's a pottery glaze — my stepdad named them."
Her cats have quirky personalities to match their names.
"Kohiki, he likes to climb me. He loves being on my shoulder. There's this couch in my study, and anytime I go on, within a minute, he's on my lap. I think our record is not moving for four hours because he just won't move. He's just a sweetheart," Snider said.
"
I think our record is not moving for four hours because he just won't move."
— Anna Snider
While the old trope of feeding a dog unwanted vegetables is common, cats who have a fondness for greens are more unusual.
"Duppy is obsessed with broccoli and green beans. I'll have to keep pushing him off the table because whenever I'm eating broccoli or green beans, he'll come and try to steal them out of my bowl because he's obsessed with broccoli and green beans," Snider said.
According to Snider, this isn't out of the norm for Duppy.
"Duppy does the weirdest stuff. One time he got outside, and he climbed a 30-foot tree in a yard with two Rottweilers. Then we had to go around the neighborhood and try to find a ladder that was tall enough to get him," she said.
She recently got a new cat toy to curb some of his energy.
"We got a cat wheel — it's basically like a hamster wheel, but cat-sized. It's very large because Duppy especially wants to go outside, but we live on a very busy street so he can't. He's super worked up, so we got him a wheel," Snider said.
If her large number of pets doesn't make it clear, Snider loves animals.
"Pets just make everything better. If you can get a pet, you should get a pet because they're just always there," she said.
About the Contributor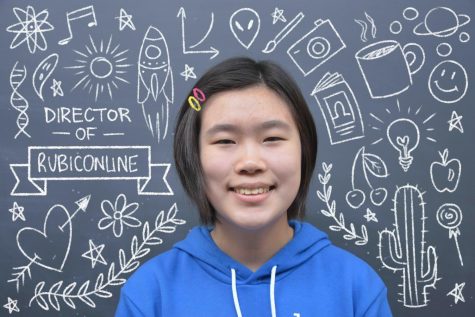 Melissa Nie, Director of RubicOnline
Melissa Nie is the Director of RubicOnline. This is her fourth year on staff. Melissa believes that everyone has a story to tell, and high school journalism...