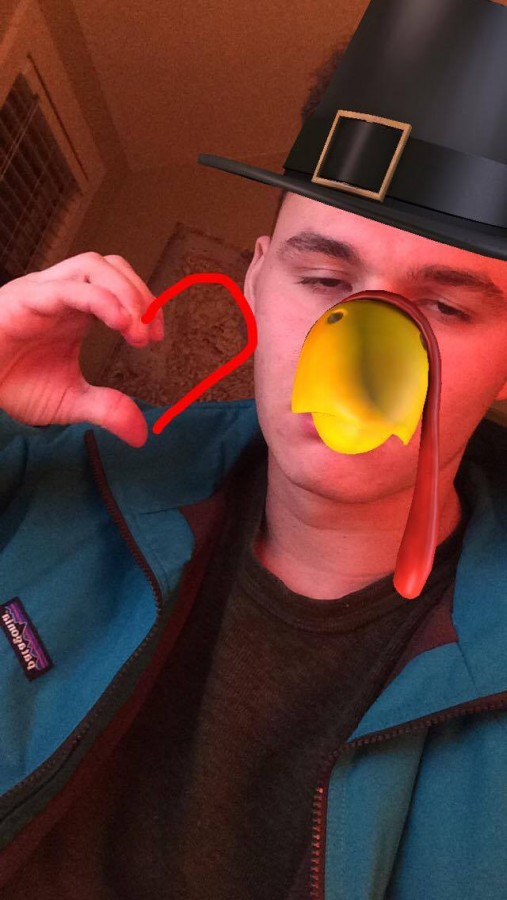 Submitted by: Karsten Runquist
Recently, Snapchat added two new features in its latest update: face filters and trophies. Many students at St. Paul Academy and Summit School are avid users of Snapchat and weighed in their opinions about the app's new update. The way the face filter works is simple. Hold a finger on the screen where a face is visible, then scroll for a funny or scary filter.
Filters
Sophomore Amina Smaller likes the filters, but she dislikes the price set on the past filters. "I do like them because they are fun. They just make snaps funnier sometimes but the ones you have to pay for are a no no," Smaller.
Senior Matti Solomon dislikes the filters. "They're ok as long as they aren't overused. I
t's not really the person's face your seeing, it's a filter that is pre-set and when they're used without creativity they get lame."
Junior AM Roberts agrees with Solomon. "I used them a lot right when they first came out because they were funny. But now, I rarely use them. The novelty [of the filters] wore off."
Senior Karsten Runquist doesn't use face filters often, but when he does he uses the turkey face filter.
"In all seriousness it just looks the coolest because it's 3D," Runquist said.
Trophies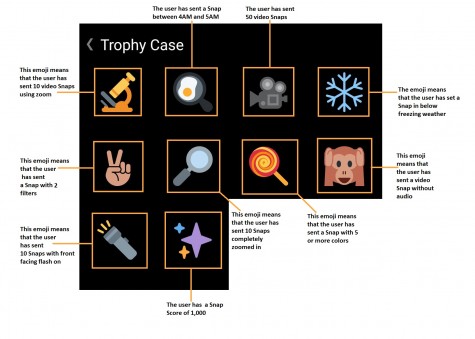 The "Trophy Case" allows users to earn trophies for every milestone they reach on the app, from hitting a certain "Snapchat score" to sending their first video snap.
"I mean, for me it's not really about the trophies. Usually I'll just be snapping and then I'll see that I earned a trophy during it. So for me it's really a side bonus but hey it looks good on a resume," sophomore Ned Laird-Raylor said.