SMB Wolfpack heads to Prep Bowl for second year in a row
The SMB Wolfpack headed into their first State game against the Hutchinson Tigers. After an undefeated season, it was still a hard game. The game took place in the US Bank Stadium last Thursday where they won 22-16. 
The returning state champs came in with high hopes hoping for a repeat victory. The game started off a bit rough, giving up a second-quarter touchdown. Then the Wolfpack bounced back with a touchdown. The game ended 22-16 with fans from all 3 schools cheering. When reflecting on the win Wide receiver Judah Thomas said, "It felt marvelous and like I was a real part of the team". Thomas completed various passes throughout the game helping the team to victory. 
"
It felt marvelous and like I was a real part of the team"
— Judah Thomas
The team was excited for the next game as it was another opportunity to play at the US Bank Stadium. After the game the team according to Thomas, "We went in the locker room and went crazy to some bops, then the bus ride back was crazy as well." These celebrations show precisely how much the win means to the team. To play on such a big stage means everything, a lot for players like Running Back Joey Stopelstad, "we worked hard to get there". 
Before the state final the team will have a week to recover and train. Stopelstad said, "We are going to watch the film and make a game plan". The team will play on the 29th against Rocori at the US Bank Stadium.
Leave a Comment
About the Contributor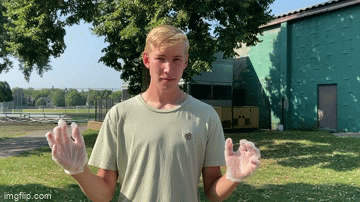 Zekiah Juliusson, Opinions Editor
Zekiah Juliusson is the Opinions Editor of Rubiconline and this will be his 4th year on staff. Over the summer he took a fun boundary waters trip and played...