[SMALL BUSINESS SPOTLIGHT] Richman turns a pastime for baking into reality
Sophomore Becca Richman's baking journey began when she was a kid, "I baked with my dad and we made pancakes, waffles, and chocolate cake together" said Richman. Although this pastime didn't turn into a passion until later on, Richman said, "I got really into baking when I was in fourth or fifth grade. I baked constantly, from there I became the go-to person for family birthday cakes."
Richman now sells her baked goods. These goods include a wide variety of items like cake pops, custom birthday cakes, intricate tarts, and pies. Out of her repertoire of baked goods, Richman's favorite treat to bake is pies, "mostly because I love eating it so much," said Richman, "but I also love the process of making the crust and putting it all together." In addition to making pies with a beautiful homemade-feel, Richman enjoys making challah, "I like baking challah for Shabbat every once in a while"
"
I love seeing people's faces light up when they eat an amazing cookie.
— Becca Richman
Out of her wide variety of baked goods she sells, her number one seller is her family's secret recipe chocolate cake. "It was my grandmother's recipe," said Richman, and "she used to bring to the synagogue and give to friends, and we had it at every single special event growing up." The recipe was handed down to Richman's father from his mother, and now onto Richman. "We make it for family friends, birthdays, and everything in between," said Richman. This best-selling cake is a rich, chocolate bundt cake, and "even people who don't like chocolate tell me how much they love this cake," said Richman.
"and I had a ton of fun baking it and sculpting all of the parts of a dragon," In addition to intricately shaping this dragon cake, "I got to cover it with candy," said Richman, "which is always fun."
The thing Richman enjoys most about baking is the potential her treats have to make people happy. "I love seeing people's faces light up when they eat an amazing cookie," said Richman, "or how happy they get when they eat a delicious dessert, and I love that I have the ability to give that experience to people."
Becca can be reached on Instagram @bakes.by.becca.richman
Leave a Comment
About the Contributor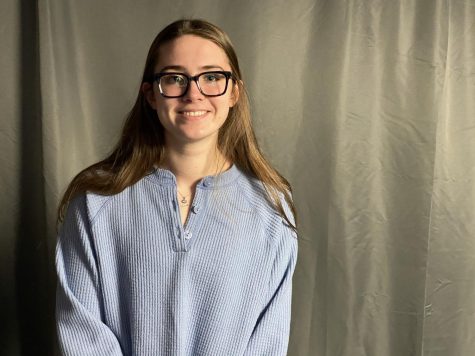 Alexandra Cardwell, Opinions Editor
Hi! I am Alexandra Cardwell. I am a co-Editor of the Opinions section for the 2022-2023 school year. This is my fourth year on staff, and in the past I...