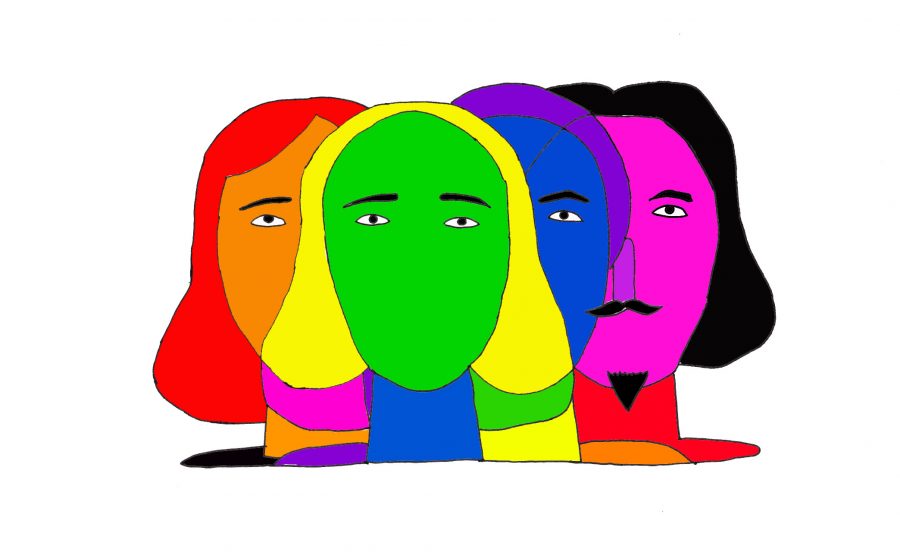 Although the fall play will not be on a new stage, it will have a new director. US Drama Teacher Hannah Steblay will be taking over while Theater Director Eric Severson is on sabbatical. This year's play is the comedy As You Like It by William Shakespeare.
The play revolves around a woman who flees her uncle and goes to a forest where she uses her adopted male identity to  find love. The play makes its way into modern culture with memorable references, such as the "All the world's a stage" monologue. Steblay and Severson thought that this year was an appropriate time for a Shakespearean play.
"When Eric Severson and I talked about shows to do for the fall, he mentioned that 'it was time' to do a Shakespeare [play] and a comedy would be lovely. As You Like It came to the forefront," Steblay said.
A comedy this year contrasts heavily to last year's very serious fall play, The Laramie Project. Steblay thinks that aspects of the play can be relevant to life as an adolescent.
"As You Like It is a piece about personal transformation — becoming the truest or best version of yourself, which I think is very topical for a high school student body," Steblay said.
"The themes are relatable, transformative, and personally enriching for most young performers coming into their own, finding their own voice," Steblay said.
This play brings a lot of exciting things to the table. For Steblay, working with a new group of students is exciting.
  "I am most excited to meet all the students and to put a brand new story together with them," Steblay said.
The setting for the play will be America in the 1920's, similar to The Great Gatsby. Steblay has a clear-cut vision for the play, and expects the setting to affect the performance is. The play's atmosphere will reflect the bold and fast atmosphere of the 20s.
"It was a time where anything goes and life was in the fast lane. This play is fast. The characters are fast thinkers, the time jumps are lightning, and the energy is racing," Steblay said.
Beyond the setting this play will reach into deeper theme such as gender identity. Steblay hopes her vision for the play will fit these themes.
"Gender identity is starting to be discussed. In nightlife settings, there is much dabbling with transgender culture. Rosalind's personal journey with gender takes a front seat for Shakespeare, so I had to choose a time period that I thought would lend itself nicely into conversations about what it means to be male, female, and one's true self," Steblay said.
As You Like It performance dates are Nov. 18 at 7:00 p.m., and Nov. 19 at 7:00 p.m.