Seniors take to polls for their first time in 2016 election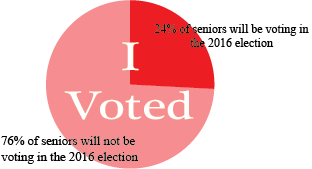 Voting embodies perhaps one of the largest responsibilities American citizens possess. With this eligibility, comes privilege, civic duty, and a power to direct their nation's course in whichever way they choose. Come Nov. 8, St. Paul Academy and Summit School seniors who are 18-years-old will be eligible to cast their votes for the first time ever.

"Voting for me means that I am able to have a part in a huge decision process in our country. It makes me reflect on how hard people have fought for the right to vote. Without their hard work and determination to fight for what they believe in, I wouldn't be able to have a say in this election," senior Meley Akpa said.
In a poll sent out to seniors at SPA, of which 24% responded, 24% will be voting this year. Akpa and many other seniors whose birthdays are prior to the election believe that their opportunity to vote represents their freedom to express their Fifteenth Amendment right: the right to vote.
For senior Jack Geller, he most looks forward to being involved in the election process.
"It's really interesting since I've been avid in politics since eighth grade, the last election cycle. It's really cool to see this election come full circle and to be a part of the actual process and have my vote counted," Geller said.
In a recent study conducted by the Pew Research Center, the data suggests that millennials have the lowest turnout percentage compared to other generations. In the 2012 election, only 46% eligible millennial voters voted, whereas 69% of the Baby Boomer generation voted. Both Baby Boomers and millennials now make up 31% of the eligible voting population, however, this year marks the first time almost all of the millennials are old enough to vote. This means millennials will be increasing their percentage at the polls, which will inevitably give them more voting power in the following years. Due to their increasing numbers, this year's election results rely on the percentage of millennials who show up, among other factors.
"
Voting for me means that I am able to have a part in a huge decision process in our country. It makes me reflect on how hard people have fought for the right to vote"
— senior Meley Akpa
"It's important for young people to vote because their future will be greatly affected by who is elected, especially as 18-year-olds who are about to leave their families and live in the world on their own. They need to have to say about how they would like to live the first four years of adulthood. It's important for everyone to vote because of this too, and this is chance people are given to shape their future," Akpa said.
The basis for American citizens to have a say in our country further emphasizes its importance, according to Geller.
"I do think it's important to vote in any election. It's our individual right as citizens of the United States of America to vote, and we are in a democratic republic so we elect officials who we believe will best represent our interests. That is an extremely powerful thing we have. It's mainly the principle I'm voting on, the principle that I have the right to vote whereas someone in a country other than the United States may not," Geller said.
"I voted" stickers will soon fill the halls at SPA, along with eligible seniors feeling a sense of pride in exercising their freedom to vote.
"Being well informed and understanding the direction that different people want to take this country to is extremely important, especially for young people. Ultimately, it's going to affect us, more than the generations above us," Geller said.
About the Contributor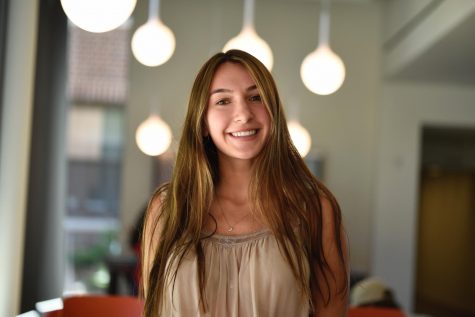 Mimi Geller, Director of RubicOnline
Mimi Geller is the Director of RubicOnline. This is her fourth year on staff. Mimi believes that high school journalism connects people by sharing their...