Senior/sophomore meetings get mixed reviews
On Nov. 10 seniors visited sophomore advisories to discuss students' concerns and questions regarding their current and future high school experiences.
Sophomores shared how they want to be viewed when they become seniors. Many sophomore students agreed that they want to be seen as friendly people. However, if the whole grade does not seem inviting, then creating that image with underclassmen can be difficult. Respect no doubt plays a part in having a good reputation and relationship with underclassmen.
Other advisory groups reported talking about college, finding a balance between school and activities, and making time for friends.
A topic that inevitably came up was that of the sophomore benches which were taken away recently due to a group of sophomores publicly rating freshmen girls as they walked by the benches area. Senior Sheila Sullivan in a conversation with Beatrice White's advisory stated that the Class of 2014 had gone through the same issue.
"The whole situation comes down to a lack of respect and respect is something SPA highly values," Sullivan said.
The conversations received mixed reviews, with some groups getting into big issues and others sitting in awkward silence. The spirit of the conversations was clearly to help sophomores navigate what can be a challenging year by sharing insight and advice.
About the Contributor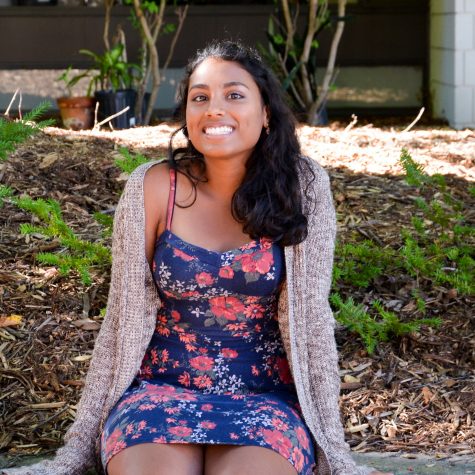 Amodhya Samarakoon, RubicOnline Chief Visual Editor, Aureus Editor-in-Chief
Senior Amodhya Samarakoon serves as the RubicOnline Chief Visual Editor and Editor-in-Chief of the new quarterly feature magazine The Aureus. Amodhya's...