Seniors feel pressures of being first, last speech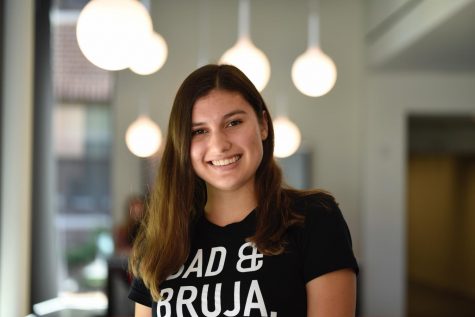 More stories from Isabel Saavedra-Weis
Both the first and the last senior speech dates hold a lot of pressure. During Junior Retreat every year, a raffle decides who speaks on what day, starting from the middle dates, and suspensefully working out to the first and last speech dates.
For senior Muriel Lang, that raffle resulted in her giving her speech the first Friday high school assembly. She was busy writing hers in between classes and felt the clock ticking.
"We only got two weeks, and everyone else gets a month. So, I wish I had actually started sooner," Lang said.
Lang felt nervous, and was reluctant about her speech topic, saying, "It's not what I envisioned it to be."
But apart from the fast-coming deadline and her own judgment about her writing, being on the first day of speeches had its perks, too.
"
If I were to be the last one, I'd want it to be a good final speech."
— senior Jennie Verhey
"I think it's nice to get it over with, and there's no standards set yet," Lang said.
Senior Jennie Verhey's speech is on the very last speech day, but any standards set by other speeches are not concerning her. As a busy senior, a later speech date gives her time to work on more pressing issues.
"I'm actually excited, because right now we have to do a lot of college stuff, like preparing for essays. I think it will be awesome to deal with [my speech] later," Verhey said.
There is always the chance that she will be chosen to speak last out of the group of speakers on April 9, which is "a lot of pressure. If I were to be the last one, I'd want it to be a good final speech."
But Verhey also keeps in mind that there are often a few stragglers every year who fail to finish their speech on their designated date, and have to give it very last.
"A lot of people will miss their day and end up being behind me, so I won't end up being close to the last day," Verhey said.
The ideal date, according to Verhey, is in mid-winter.
"My sister did hers in January, and she got to work on it over winter break, which was nice," she said.
About the Contributor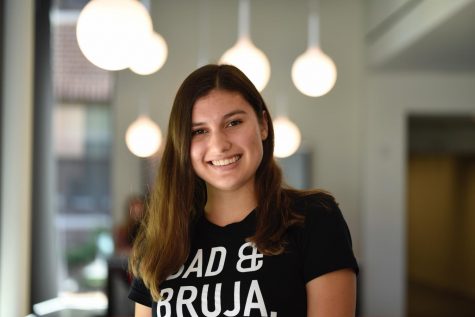 Isabel Saavedra-Weis, Opinions Editor
Isabel Saavedra-Weis is the Co-Editor of Opinion on the RubicOnline. She also is behind the blog No Right Answer. This is her fourth year on staff. Recently,...