Seniors bring knowledge and athleticism to college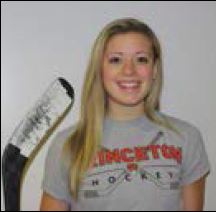 Athletics may seem like the last priority for St. Paul Academy and Summit School seniors during these busy last weeks of school, but for many students, athletics are an important part of the college process.
Whether it's playing a division one, two, or three sport, athletics are a great way to stay active and make immediate friends. Athletics may go into the college decision process or they could just be an added bonus at a dream school, but whatever the case, senior athletes can't help but think about pursuing sports at the collegiate level.
Senior Athena Award Winner Sonya Das plans to attend MIT as a member of the women's tennis team, looking forward to "an enjoyable and competitive team environment," Das said. With the high standard of academics at MIT, Das hopes to not only manage playing a college sport along with staying on top of school, but to use tennis as a stress relieving outlet.
Senior Alex Miller's collegiate sports decision has yet to be made. As a hopeful walk-on to Bowdoin College's women's softball team, Miller is anxious to finally be in college. "At Bowdoin they take academics way more seriously than sports," Miller said.
Bowdoin, located in Maine, is a member of the New England Small College Athletic Conference, also known as the "Little Ivies."
"I talked to some current players at Bowdoin and they said it was difficult but definitely manageable [with the school workload]," Miller said. Miller has been playing softball for 11 years and hopes to continue playing competitively at Bowdoin.
Senior Harrisen Egly plans to play division one baseball at Columbia University. "I am looking forward to the team atmosphere," Egly said.
Egly feels prepared to take on the challenge of both a rigorous academic program and a competitive baseball program at Columbia. "I feel like SPA has really prepared me to make sure I get everything done in the classroom while excelling on the field," Egly said.
Senior Alev Baysoy made her college athletic decision more than a year ago. "I decided to go to Princeton halfway through my junior year because their [hockey] team and coaching staff is incredible," Baysoy said. Princeton is renowned for its division one women's ice hockey program.
"My goal for the next year is to excel on the ice by always giving 100%," Baysoy said. Princeton offers some of the best academics in the country, meaning a heavy student workload. "In terms of managing school and hockey, that was a factor that was integral to my college decision. I wanted to made sure I could play the sport I love and also have the opportunity to excel academically," Baysoy said.
Even though collegiate sports can be demanding at times, they can also help relieve stress, make a close group of friends, and heighten the enjoyment of the college experience.
About the Contributor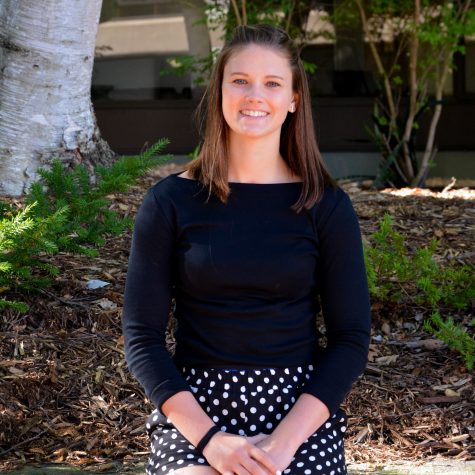 Clare Tipler, RubicOnline Managing Editor
Clare Tipler is the Production Manager for RubicOnline. Tipler loves telling her classmates' stories and meeting members of the community she normally...